Your horse needs up to 10 gallons of water every day. But severe frost may be a problem, thus, an automatic waterer with a heater, like the Ritchie Omni Fount, is must-have equipment in your barn. This perhaps the best automatic horse waterer grabs 1st place in our review, but the other four are also worth your attention. With such a useful device, your horse will always get a flawless supply of fresh and warm water.
When the temperature is getting lower, the time is ripe to think over winterization. Every horse owner wants their hooved friends to slay a cold season with flying colors. That's why they tend to gear up the stalls and insulate the premises.
Watering is a process that is vital for horses, in winter the volume consumed is even higher. Therefore, you should think of seamless providing your companion with warm water. An automatic heated horse waterer is a lifesaver in this case. It ensures your four-legged pal won't be thirsty on cold days and nights.
Here are the top products available based on the automatic horse waterer reviews compiled.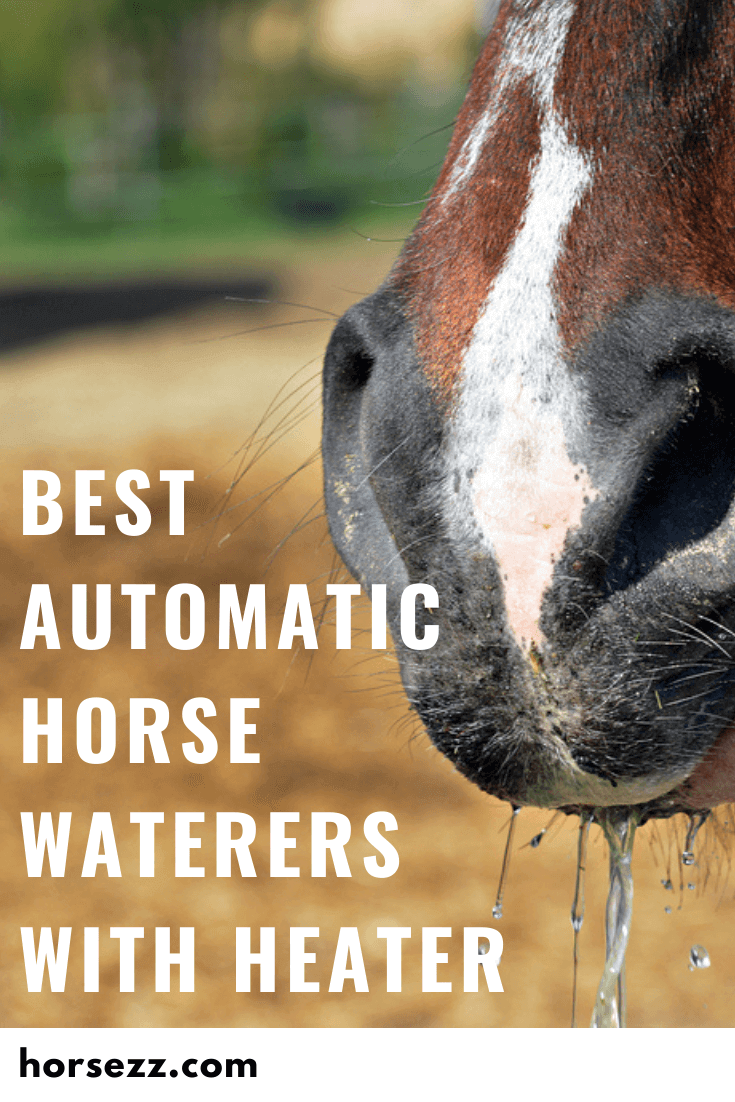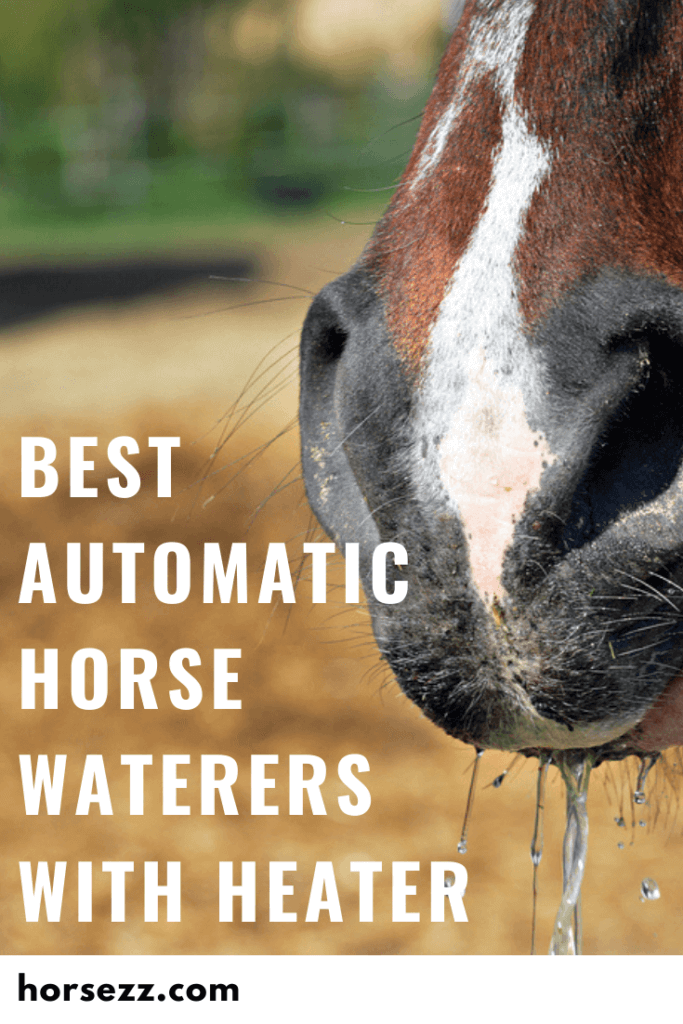 Top 5 Heated Automatic Horse Waterer Comparison
Rank
Image
Product
Price

1




Ritchie Omni Fount

Two units
Polyurethane foam insulation
Bottom heating elements

Check Price

2




Ritchie Omni Horse Waterer

One unit
Up to 20 horses per charge
Bottom heating elements

Check Price

3




Brower MK32E Electric Heated Waterer

Two units
18 inches high
Water-resistant insulation

Check Price

4




Behlen Country AHW250 Cattle Waterer

Two units
Urethane insulation
Built-in hold downs

Check Price

5




Farm Innovators Heated Bucket

Flat back wall
Anti-chew cord protector
Thermostatically controlled

Check Price
Best Horse Waterer With Heater Detailed Review
Here's an A-list of automatic horse waterer reviews to be considered.
1 Ritchie Omni Fount – Double Trough Horse Waterer
The Ritchie horse waterer is the cream of the crop in the world of heating systems. The device has two throughs to water more equines or other cattle. The rounded edges provide better safety, which is a plus. The auto horse waterer is easy to clean and maintain. Therefore, you will provide a hack with warm water with no probs.
Key Features
The automatic horse waterer comes with stainless steel troughs that will last for long.
It's fully insulated to provide better energy efficiency.
The Ritchie horse waterer is insulated with polyurethane foam with an R-value of 7 per inch.
The heat elements are thermostatically controlled. They are set at the bottom of the trough to warm up water duly.
The double trough design allows to water 1 to 40 horses or cattle.
The item weight is 55 pounds. The height is 25 inches, the length is 28.3 inches, the width is 14.5 inches.
Bottom Line
The Ritchie horse waterer is a spacious device that is trusted by dozens of farmers. The product is loved for its firm insulation features and quality materials. The double trough horse automatic waterer is a great option for owners of a bunch of animals. The hod will help your companion to slay cold conditions with no worries.
Pros
Two units
Heating elements are included
Replaceable heating elements
10 year warranty
Cons
2 Ritchie Omni Horse Waterer – Single Trough Waterer for Horses
Here's another Ritchie horse waterer that is worth consideration. It has a smaller design that is fine if your flock is not big. The device comes ready to be installed and it's easy to maintain. The units are made of stainless steel and the automatic horse waterer with heater is fully insulated to keep water warm even if the temperature is under zero degrees.
Key Features
The horse waterer comes with polyurethane foam insulation for energy efficiency.
The stainless steel trough will last for years not accumulating germs.
The insulation of the automatic heated horse waterer provides an R-factor of 7 per inch.
The device can serve from 1 to 20 horses or cattle.
The automatic horse stall waterer arrives ready to be set.
The heating elements are placed under the trough to spread the heat aptly.
Bottom Line
The Ritchie automatic waterers are claimed to be the best automatic horse waterer for a little herd. The laconic built with rounded edges make the horse waterer safe and space-saving. The device is easy to use and install, which is a great perk. Your horse will enjoy unlimited access to water with such a supplier.
Pros
Made in the USA
10 year warranty
Quick refill valve
Cons
Poor water releaser
Single hod
3 Brower MK32E Electric Heated Waterer – Device with Improved Insulation
The Brower horse automatic waterer offers an electric water tub with a great insulation system. The appliance is placed around the troughs to keep the temperature warm. This is a capacious horse waterer that is quite deep. It can serve up to 25 horses with flying colors. Another significant feature is that the supplier is made of metal and steel to improve its durability.
Key Features
The sidewalls are made of heavy gauge and the troughs are made of stainless steel.
The polyurethane foam covers the units inside for better efficiency.
The thick insulation has an R-value of 7.14 per inch.
The insulation is water-resistant that will work for years. No formaldehyde or chlorofluorocarbons is used.
The trough depth is 4 ½ inches, which is solid.
The rugged valve is made of ABS that is firm and low poriferous.
Bottom Line
The Brower automatic waterers are an outstanding metal-based device. It will serve you and your companion for many years as it's built with firm materials and thick insulation. The double trough design makes it easy to water a huge bunch of horses. Another perk is that this auto horse waterer comes with single trough and double trough designs.
Pros
Deep units
Great insulation
18 inches high
Cons
Not for extremely cold weather
Poor plastic fittings
4 Behlen Country AHW250 Cattle Waterer – Rust-Free Product
The Behlen heated horse waterer is an excellent good with enhanced insulation. The device features urethane insulation with its heat resistance. The bottom is also improved by the styrofoam padding. The automatic horse stall waterer is easy to install as it comes with built-in hold-downs.
Key Features
The Behlen waterer has a double trough design that can hold up to 250 horses.
The device is geared with a styrofoam floor and urethane walls for better insulation.
With its insulation system, the good can withstand freezing temperatures (up to -20°F).
The automatic horse waterer parts are removable in case they are worn out.
The doors are easily accessible, the device is easy to maintain.
The width is 14 inches, the height is 41 inches, the length is 12 inches.
The weight of the heated automatic horse waterer is 75 pounds.
Bottom Line
The Behlen Country Cattle Waterer is a tickety-boo. The product has two hods that are highly insulated. This automatic waterer horse supplier is great for cold days and nights. The good comes fully assembled so you'll get the hang of it with no stress. The horse water parts are removable and replaceable, which is a plus.
Pros
Thick foam
Two units
Sustainable
Cons
No 110-watt option
Poor plastic parts
5 Farm Innovators Heated Bucket – Budget-Friendly Waterer for Horses
The Farm Innovators product is not a common automatic horse waterer but a heated bucket. This doesn't affect its efficiency though. Such horse waterers are suitable for horses and cattle as it's spacious enough. It has a flat side to hang it conveniently on the wall. Besides, there's a hide-away cord option at the bottom for better safety. Another great perk to consider is graduated measuring on the inner wall.
Key Features
The heated bucket 120 watts has a laconic design with a flat side.
The auto horse waterer is thermostatically controlled to control the temperature properly.
The cord can be hidden underneath in terms of safety.
There's a 5-inch anti-chew cord protector as well.
The graduated measuring (gallons and liters) inside the bucket is a great perk.
1 year warranty is provided.
Bottom Line
The Farm Innovators Heated Bucket is an ace option if you're looking for a budget-friendly horse waterer. The product features heavy-duty materials and a thermostatically controlled heater. This awesome automatic horse stall waterer comes in a variety of sizes from 2-gallon heated buckets up to 16-gallon buckets. The heated bucket is easy to clean and maintain.
Pros
Electric bill friendly
Spill-free spout
Automatic shut off
Cons
Plastic base
Parts aren't replaceable
Frequently Asked Questions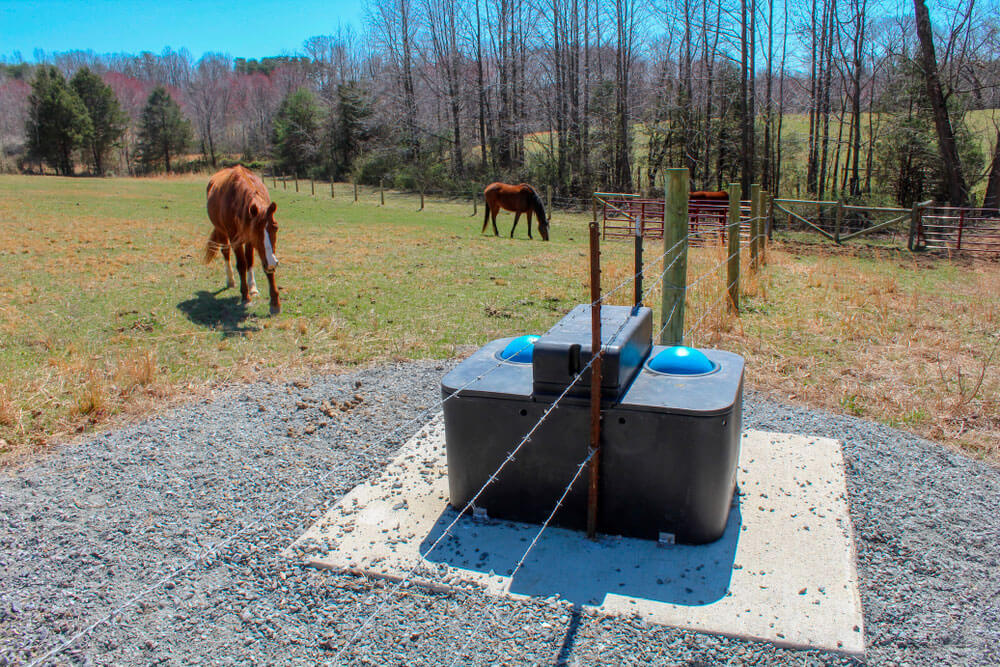 What Are the Main Types of Horse Waterers?
Depending on a range of factors such as climate and season, the number of horses kept, location, etc, you may choose different types of horse waterers. Here's a list of the common appliances:
Trough. That's a basic waterer every horseman has. Such a water bowl is usually made of rubber, steel, or plastic. It's easy to clean and maintain. You can place it both outside and inside. There's a wide range of sizes and colors to fit your needs. It's a budget-friendly option. However, in winter you may struggle from water is getting frozen.
Automatic waterer. That's a great choice if you don't want to change water manually. This device will save you lots of time by refilling the water when needed. It's easy to install and maintain. Typically, the best automatic horse waterer parts are replaceable that prolongs the device's lifespan. The product generally comes in stainless steel or plastic. There can also be a non-electric automatic horse waterer. The cost is higher than a regular trough has but it's worth it. However, this product may not keep water warm in winter as well.
Automatic horse waterer with heater. If you're wondering how to deal with frozen water in a cold season, here's your solution. Such an automatic waterer horse supplier will not only refill water but also heat it up when needed. It's made with plastic or stainless steel as well as thick insulation inside. There are single- and double-unit designs available to water a herd of horses and cattle. Pick the right size of the waterer to fit your hooved fellow.
Water bucket. It's a more budget-friendly option than an automatic horse waterer. That's a portable device that is easy to clean and maintain. The bucket is commonly made of plastic or rubber. It can have a round shape or it can have a flat side. The flat back is a great perk as it allows you to hang the bucket on the wall and it won't swing. There can be a heated bucket and an insulated bucket, or both. A bucket with a heater controls the water temperature automatically and the horses have easy access to warm water.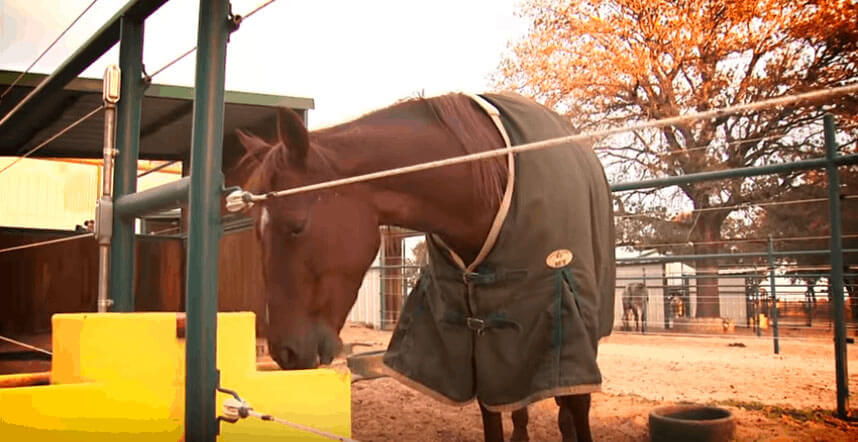 How Does an Auto Horse Waterers Work?
A horse automatic waterer provides constant access to fresh water. It checks the water flow in the unit with the help of a valve. You may find your heated automatic horse waterer contains either a push valve or a float valve.
An automatic horse stall waterer with a push valve starts releasing water as soon as your horse pushes the valve with its muzzle. That means your companion will get a fresh sprinkle of water when he puts his head down in the trough. However, keep in mind that your hooved pal may need some time to get used to this new device. Help him to learn how to use the valve so could get access to water. That means it's better to check your horse for the first time if he's doing right.
Alternatively, you can consider investing in the best automatic horse waterer with a float valve. The valve will automatically refill the trough with water if the level is low. When the bowl is full, the releaser is off to prevent overflow. The float is hidden and isolated so your hooved friend won't damage it. Thus, your horse will drink flawlessly from the full waterer every time he approaches it.
Bear in mind that automatic horse waterer parts are replaceable, thus, you may change them at any time to enhance the longevity of the device.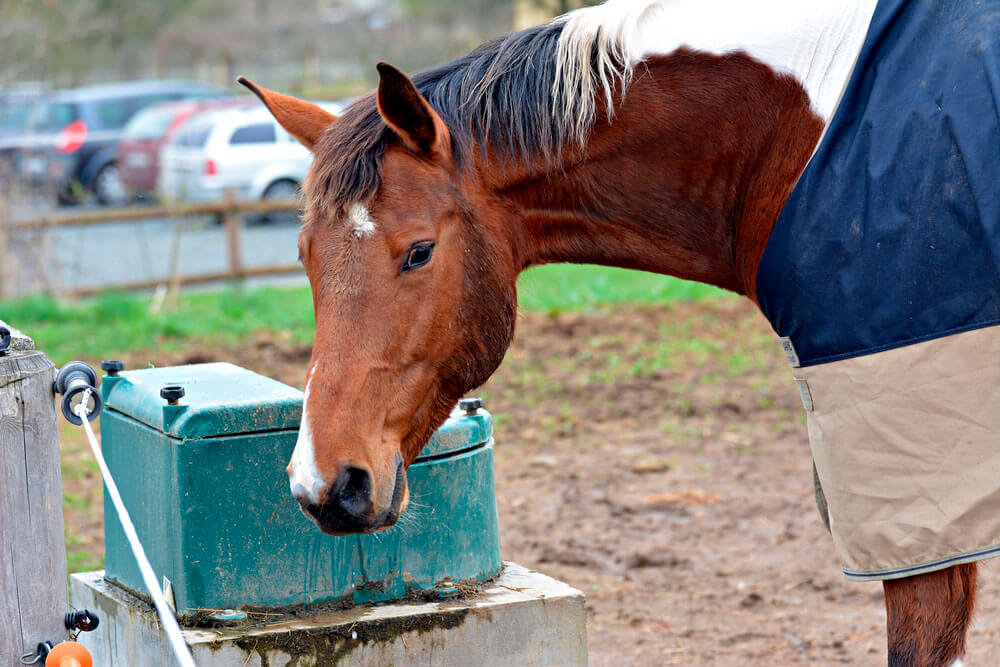 What to Look for in an Automatic Heated Horse Waterer?
Here's a checklist to consider before purchasing the best automatic horse waterer:
easy cleaning and low maintenance;
whether the automatic horse stall waterer is portable and easy to install;
capable of withstanding cold days and nights;
durable and solid materials like stainless steel or rubber are used;
whether the horse automatic waterer has an automatic temperature control;
whether thick insulation is provided to keep water warm for long;
whether it's non-toxic;
whether all cords are isolated and anti-chew;
whether it's electric bill friendly;
whether the heated horse waterer is protected from larvae getting inside.
horse-friendly;
can serve a range of horses and cattle;
has a solid warranty.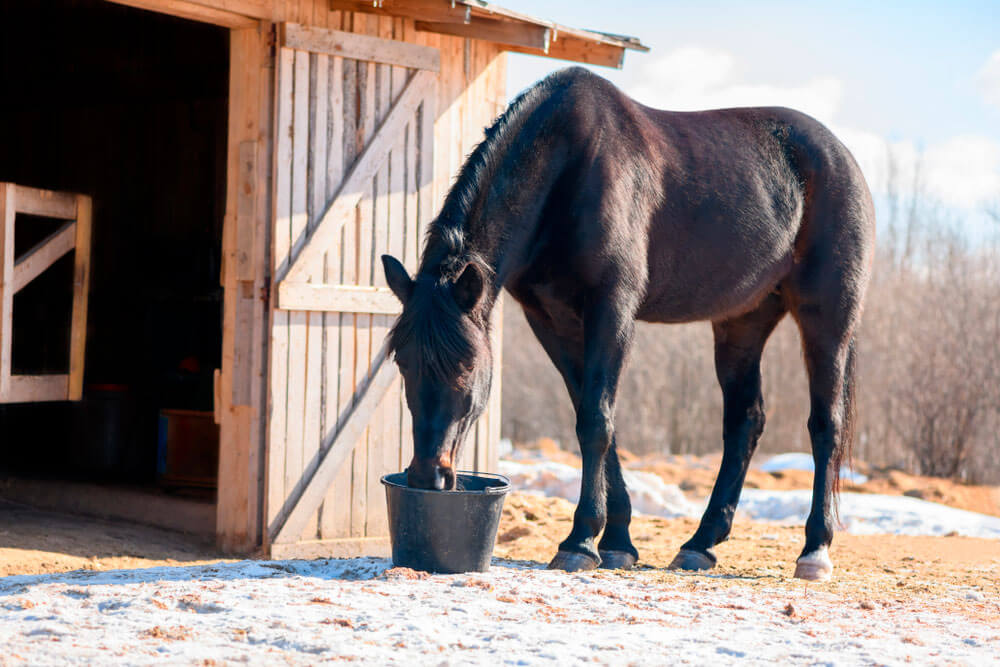 Conclusion
If winter in your region is pretty harsh, you should get ready for winterization like a pro. Heated automatic waterers are a constant supply of fresh water. It quickly refills water lines so your horse won't be thirsty. Horse waterers help water not to freeze for long. Such a device can be installed inside the barn or outside on the pasture, depending on the type. An average horse drinks around 5-10 gallons of water every day. So the best automatic waterers are more efficient than water buckets. The easy cleaning surface of a waterer with an optional heater provides stress-free maintenance. Watering horses are getting easier when temperatures drop.
There are several types of horse waterers to be considered to any taste and budget. Both electric and non-electric automatic waterers are available to purchase. If you crave only the best automatic horse waterer, here's our top winner – the Ritchie Omni Fount. It will definitely provide fresh water to your hooved friends. We made automatic horse waterer reviews of the top 5 products on the market so you could make your choice.
Want to keep your four-legged buddy warm in winter? Our horse blanket review may come in handy. Stay cozy!
Image Source: thehorse.com, thepetstutor.com, shutterstock.com.