A horseback rider's equestrian watch is an important piece of equine equipment. You need to know the time, as well as how fast you are riding and what distance you have traveled. Good equestrian watches will be comfortable on your wrist and won't distract you from controlling your horse. This article lists the top 5 equestrian watches that are particularly good for horse riders.
1. TAG Heuer Carrera
This TAG Heuer watch is perfect for those who want a stylish and sophisticated timepiece to wear while riding. The Carrera has a stainless steel TAG Heuer bracelet and a case. As well as a scratch-resistant sapphire crystal glass lens. It also has an automatic date display and water resistance of up to 100 meters. This equestrian watch was designed with racing in mind. It is an outstanding gift for horse lovers. The TAG Heuer Carrera watch has a titanium case and a carbon fiber dial. This makes it lightweight and strong. Plus, it's water-resistant up to 300 meters.
2. Casio Pathfinder PAG240T
The Casio Pathfinder PAG240T watch is particularly appropriate for horse riders. It features a triple sensor with an altimeter, barometer, and compass. They are useful when riding outdoors in different weather conditions. The battery lasts up to 33 months in power-saving mode. So if you ride regularly this solid watch won't need replacing very often. There's also an LED backlight that illuminates the digital display clearly even in low light levels or at night time. Best of all – this equestrian watch will never fog up due to its anti-fog structure design.
3. Suunto Core Alu
The Suunto Core Alu watch is designed with a tough, all-metal casing. This makes the timepiece durable and perfect for horse riders. It also has a mineral crystal glass lens. It protects the screen from scratches and other damage. The battery life lasts up to 12 months. So you don't have to worry about it running out of power while you're riding. Plus, there's an automatic brightness adjustment here. This means the display will always be easy to see, regardless of the light levels.
4. Breitling Colt Skyracer
The Breitling Colt Skyracer watch was designed for race enthusiasts. This equestrian watch comes with a black dial and polished steel bezel. The Breitling Colt Skyracer is water-resistant up to 300 meters. It also has an automatic movement, 38 hours of power reserve, and a chronograph function. As well as a moon phase indicator and luminescent hands.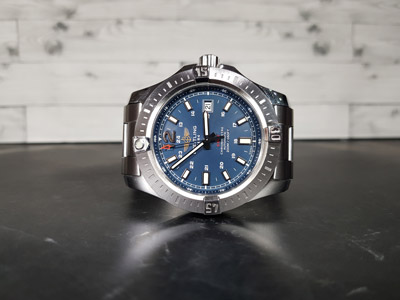 5. Luminox Men's 3051 EVO Navy SEAL Colormark Watch
The Luminox Men's 3051 EVO is another equestrian watch that can handle the pressure of horseback riding just fine. Thanks to its durability features such as the unidirectional rotating bezel, screw-down crown, and case back. As well as water resistance of up to 200 meters. The Luminox is also Swiss-made so you know the quality is top-notch.

6. Rolex Grand Slam
The Rolex Grand Slam of Show Jumping Edition equestrian watch is perfect for the horse lover who wants a luxurious timepiece. This Rolex watch is crafted in 18 karat white gold and diamonds. And it features a quartz movement, 31 jewels, and an analog display. The Grand Slam of Show Jumping Edition also has water resistance up to 100 meters. So you can wear it while riding your horse without worrying about damage.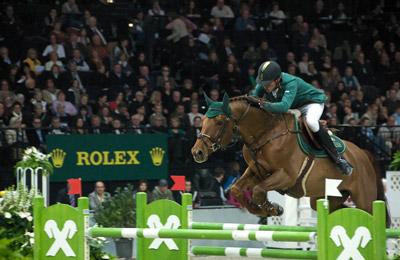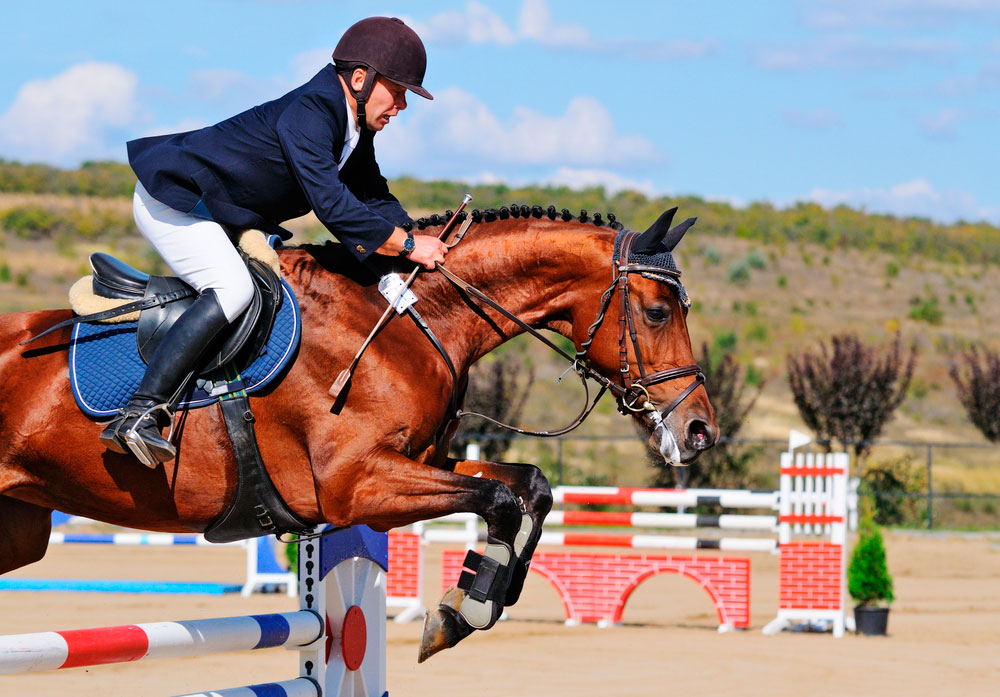 Frequently Asked Questions
How to Care for Equestrian Watches?
It's important to know how to take care of equestrian watches because their unique designs make them prone to damage.
You should never expose your equestrian watches to water or any other liquid, so you shouldn't wear them during swimming sessions. However, if the watch is already wet then it's okay to wipe away dirt. Then moisture it with a soft cloth that has been dipped in lukewarm water without soap or mild detergent.
After using your equestrian watch for horseback riding, avoid dropping it on hard surfaces. Like concrete floors which can cause severe scratches and dents on its case back and bezel. Especially if they are made from stainless steel material. You also need to keep equestrian watches away from magnets. As they can also damage its interior parts and change the time of equestrian watches.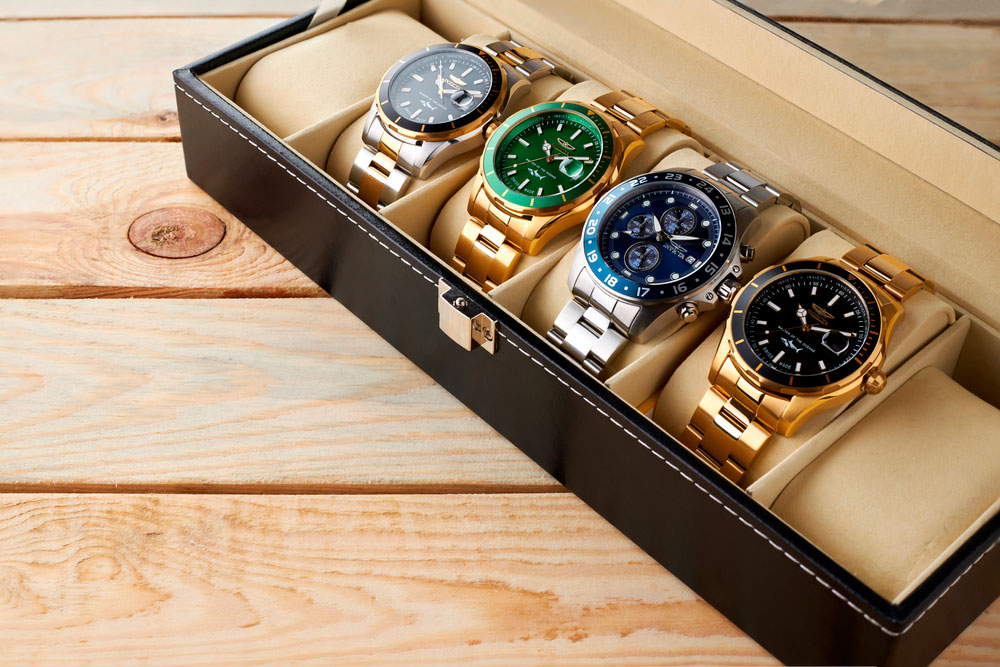 How to Store Your Equestrian Watches?
Ideally, equestrian watches should be stored in a watch box or jewelry pouch. This is to protect it from getting scratched and prevent the accumulation of dust on its surface. If you don't have either of those, you can use a soft cloth to wrap around your watch instead. Make sure to place it in a dark and dry place like inside your closet. Away from direct sunlight and extreme temperatures.
When taking care of your watches for horse riding, make sure that you are gentle with all the movements that you make. Handle them as if they were fine pieces of glass or crystal. Because equestrian watches are both fragile and expensive.
If there's one thing that we know about equestrian watches, it's that they are usually made from leather or metal. Both of which offer a simple yet classic look. The colors and designs vary for equestrian watches. But the most popular ones have either brown, black, silver, or gold as their main color tone. You'll definitely find a special gift for a horse lover.
Most equestrian watches will feature three hands to keep track of time in an easy way: one hand with a shorter end is used to display the hours. While two longer ends indicate minutes. A date window might also be present at the dial's center part if you want your watch to show this important information too.
Conclusion
If you are a fan of equestrian sports, take a look at the list below. Check what equestrian watches might suit your needs best. The products listed on it have been carefully selected. Their quality materials and beautiful designs are suitable for every equestrians' wrist.
Equestrian accessories can be worn not only for horse riding activities. The timepiece can also serve many other purposes depending on its design and features. No matter what the occasion is, these top 5 luxury watches will stand you in good stead.