Horsezz welcomes everybody who's keen on horse riding, breeding, boarding, taking care, treatment, horse sports, or just curious about these magnificent creatures. Both new horse riders and professional equestrians will find useful tips on our blog. Starting from horse breed info, riding basics, seasonal care tips, and more. Whether you love trail riding or competing on shows, Horsezz covers all the topics. We welcome you to read our articles that keep the latest equestrian news and updates under the radar.
Not only horse keeping issues are vital to be aware of, but also, a human's element plays a significant role in terms of interaction. Especially for beginners, it is incredibly substantial to know how to:
find your perfect horse and find harmony with your horse,
keep your posture correctly while riding,
dressage a horse,
jump through obstacles,
switch between major paces: the walk, the trot, the pace, and the gallop,
and many others.
And remember, there are no specific rules on how to ride a horse duly. People are different as well as horses. So it is very individual regarding a wide array of variables. But, on the other hand, there are dozens of articles for theory and well-experienced experts for practice collected on Horsezz. They will help you show you the right way to keep moving.
We are here to plunge you into a fascinating world of horsemanship. Whether you are a professional or a rookie equestrian, a well-trained adult, or a child making their first riding attempts. Here, you'll find topics related not only to horses. You can also check our detailed horse tack reviews and horse rider's gear & equipment guides.
What We Do at Horsezz
Our team is focused on providing everything-about-horse tips. As owning and taking care of horses are quite complex and demanding activities, lots of aspects you should always bear in mind. That's why we crave simplifying your life by sharing our knowledge so you feel confident in a saddle.
Horsezz Team
David Garcia – the Founder and Author
He considers himself a huge fan of equestrian sports. Being born in a family of farmers, he was literally living at the ranch. His first riding experience was at six years old, and he was so fascinated with the grace and intelligence of horses, so he decided to plunge into equestrianism deeply. Thus, he's been participating in a range of horse races and shows where he often grabs medal positions.
Not only horses are David's passion, but he is also into journalism. That is why he studied at Texas State University and graduated School of Journalism and Mass Communication, where he gets an excellent opportunity to broaden his horizons and master his writing. And the best way to improve his skills was to mix business with pleasure, so he started writing on equestrian-related topics.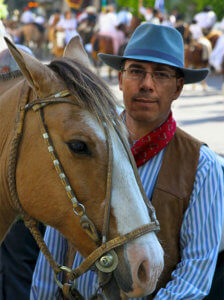 David believes that we could be better by sharing our experiences. That is why David founded Horsezz – the blog which is dedicated to equestrian sports. Here you can find all the necessary information about horse breeds and their characteristics, how to choose the best riding gear and use it properly, how to take care of horses, and other useful guidelines.
The articles written here could be helpful whether you are an expert or not. All of the products are thoroughly reviewed and tested. Therefore, the primary goal of Horsezz is to assist enthusiastic riders in obtaining their equestrian skills.
Flavia Tore – Pro Equestrian
Flavia is a 22-year-old Italian rider dreaming big with her best friend Piradin, a goofy 13-year-old Italian Saddle horse. They say gingers have fiery tempers, and they are for sure two little fires.
Flavia has always loved animals. She's started taking up riding lessons since childhood. Flavia's biggest dream is to have a special bond with such beautiful animals. She spends all her spare time with her buddy Piradin.
Check out Flavia and Piradin's Instagram page to stay tuned!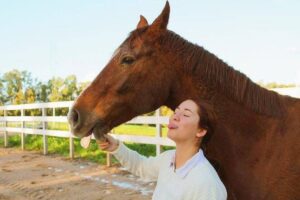 Horses are marvelous creatures that require special care. Check this blog to step into the equestrian world properly. It will help you make your horse riding experience as enjoyable as possible. From choosing a horse to brushing it down after a ride, we have tips on what to do before, during, and after your time with your horse. Stay safe!