Choosing the best horse riding helmet is not an easy task. But eventually, we found out that Troxel Spirit Horseback Riding Helmet is the clear winner due to its suitable design, ventilation features, and great protection.
Equestrian sport is not just a fun activity, it's a tough activity that could be even dangerous and harmful. That's why a solid helmet is a must whether you are a rookie rider or a professional.
Popular brands such as Tipperary Equestrian, Troxel, Ovation, and others have already taken care of their riders' safety. Thanks to them we're able to find the most comfortable helmet for men and women that is highly durable and sturdy.
Taking into account that a solid equestrian helmet is not just a decoration but it should be firm, adjustable and cozy, we listed 5 best products on today's market that you will love.
Just keep reading!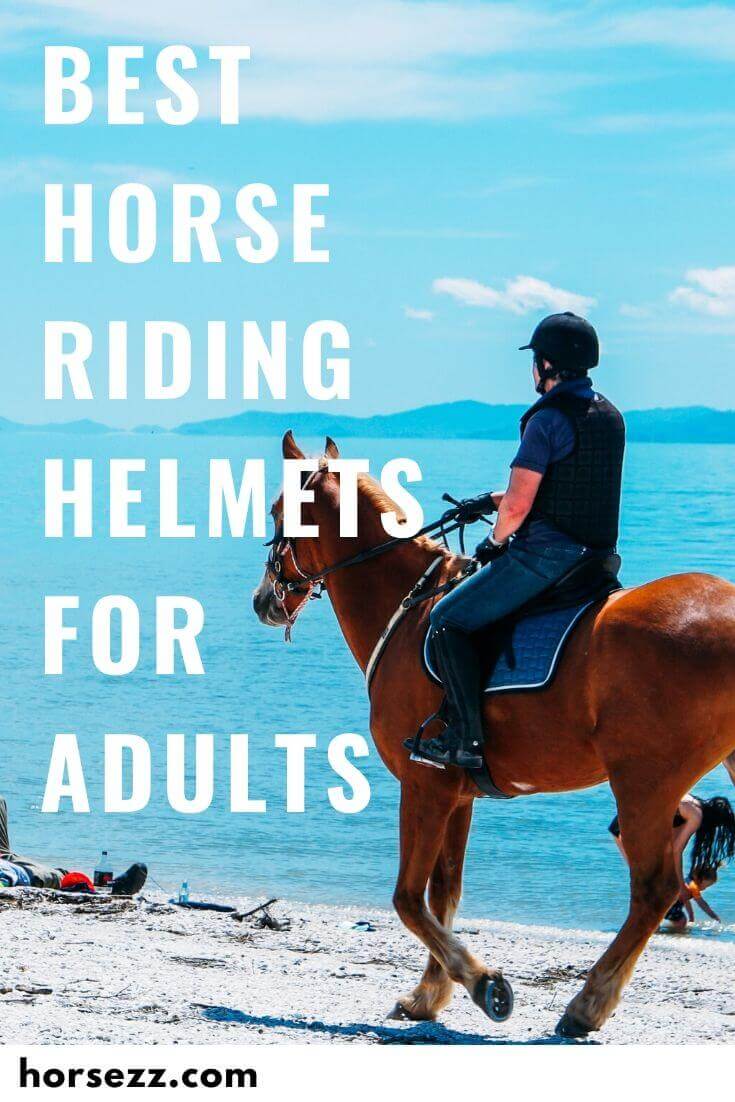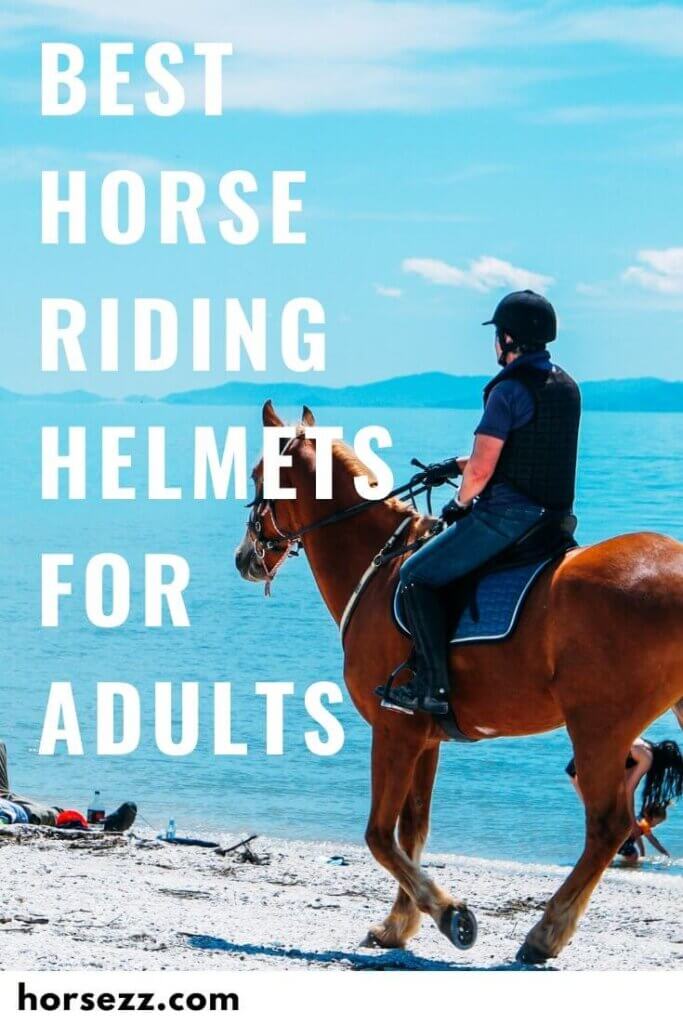 Top 5 Horse Riding Helmets Comparison
Rank
Image
Product
Price

1




Troxel Spirit Horseback Riding Helmet

Low-profile design
Adjustable dial
Washable headliner

Check Price

2




Tipperary Sportage Equestrian Sport Helmet

Sturdy helmet material
Full-covered vent design
Thick-padded interior

Check Price

3




Ovation Deluxe Riding Helmet

Lightweight design
Adjusting clip and buckle
Removable visor

Check Price

4




IRH Equi-Pro Helmet

Very comfortable design
Dial-fit system
Front ventilation system

Check Price

5




Charles Owen Ayr8 Helmet

Soft and modern design
12 aperture vent system
Internationally certified

Check Price
Bestselling Horseback Riding Helmets Detailed Review
As the range of equestrian helmets is pretty huge, we've picked out five the most convenient ones, made by trusted manufacturers. So you could choose a horse riding helmet from a big array of sizes, styles, materials, and thicknesses. To be totally sure that it is the one, every product is thoroughly reviewed and here is a detailed description of the top 5 horse riding helmets.
1Troxel Spirit Horseback Riding Helmet – Great Adjustable Helmet
The Troxel Spirit Horseback Riding Helmet is known for its flexible features and colorful styles. It has a dial-fit system so you could fit the helmet by using the twist dial and chin straps. There are some mesh zones on the helmet to provide better ventilation. The Troxel helmet is ASTM-SEI certified so it's been protection tested. Lots of color styles and sizes are provided, thus you can pick the best helmet for the entire family.
Key Features
Low profile helmet design.
The padding is removable and washable.
Adjustable feature to fit a rider ideally.
It comes with a flexible visor.
ASTM-SEI certified product.
A big sizing chart fits both adults and kids.
Bottom Line
The Troxel Spirit Horseback Riding Helmet could be a great protective gear for the whole family (they produce some great horse riding helmets for kids too). It's highly valuable for its sturdy full-coverage design and adjustable features. The ventilation option makes it super cozy to wear during long rides.
Pros
Great for riding and jumping
Meet all safety requirements
Adjustable dial and chin straps
Cons
Ventilation should be improved
2Tipperary Sportage Equestrian Sport Helmet – Highly Protecting Helmet
The Tipperary Equestrian Helmet is popular for its soft design and protective features. The helmet is made of high-density ABS material but it's quite lightweight so it's a great option for both men and women.
The thick foam interior provides great protection, the top and the base of the cradle are easy to remove, replace, and wash. The entire product is greatly ventilated so you can wear it in any weather conditions with no issues. There are lots of color styles provided so here you can find a solid helmet for every taste.
Key Features
Very solid thick structure and lightweight design.
Foam interior and suede pads for better durability and comfort.
Highly improved ventilation system.
It comes with a reflective strip and a visor.
ASTM-SEI certified trusted product.
A wide range of sizes provided suitable for men and women.
Bottom Line
The Tipperary Sportage Equestrian Sport Helmet is a great option for both beginner and advanced riders who are looking for a long-term comfy helmet with an eye-catching design. In addition, this is a certified product that is claimed to be sturdy, soft, and safe.
Pros
Thick and durable
Great ventilation
Unisex design
Cons
3Ovation Deluxe Riding Helmet – Super Comfy Gear
The Ovation Helmet is a well-known equestrian gear that has been tested and proved by hundreds of customers. It features an adjustable dial with a clip and a buckle to fit the rider's head perfectly. The ventilation provides cooling airflow for more comfort. The color palette is quite enough to fit every equestrian rider.
Key Features
Low-profile lightweight design.
The helmet is easy to adjust because of a clip and a buckle.
It comes with high-flow vents to stay chill.
The liner is easy to remove and wash.
It features a removable visor.
ASTM-SEI certified.
Bottom Line
The Ovation Deluxe Riding Helmet is deemed to be a solid equestrian gear, particularly in schooling. It's suitable for users of all ages thanks to the sizing diversity. The sleek design is one of the favorites of many customers. Due to its highly adjustable features, it doesn't fall off the head and sits perfectly.
Pros
Greatly adjustable
Rubberized sleek finish design
A removable visor
Cons
The visor could fall off over time
4IRH Equi-Pro Helmet – Great for Beginners
The IRH Equi-Pro Helmet is a solid horse riding helmet that is highly comfy, safe, and trendy. It's claimed as a great option for beginners who are interested in schooling, horseback riding, and showing. It has a front-vent design to improve air-flow ventilation. It comes with a back dial to tight or loosen the fit quickly that is very convenient.
Key Features
It has a practical and classy visor design.
3-point harness helps to adjust the helmet perfectly.
The helmet buckle is easy to release.
The ventilation system is in the front.
The padding inside is fast-drying and easy to wash.
ASTM-SEI certified helmet.
Bottom Line
The IRH Equi-Pro Helmet is a good choice for beginners who want to take up riding and first showing. It's highly adjustable because of the dial on the back to suit the head shape perfectly. It comes with a 3-point harness and a buckle to ease the putting on and off the helmet. In addition, the inner lining could be removed and washed easily.
Pros
Quick release and tighten design
Great for beginners
The inner fabric is soft and dries fast
Cons
The strap could be uncomfortable
5Charles Owen Ayr8 Helmet – Classy Designed Helmet
Charles Owen is a well-trusted brand for its world-famous riding helmets producing. That is a fascinating product for those who are looking for a mix of modern and classic technologies. It comes with a mesh cover and 12 apertures to improve the airflow being suitable in any weather.
Key Features
Low-profile suede design.
Comfortable leather-look harness.
It comes with extra inside padding.
Great ventilation system.
A big array of sizes.
ASTM F1163-15/SEI Certified.
Bottom Line
In fact, Charles Owen aims to provide safe equestrian gear being thoroughly tested to meet a wide range of international safety standards. That's why you can be sure that the Charles Owen Ayr8 Helmet will last for long keeping you protected. Another benefit is a great classy design that will make you stay in the spotlight.
Pros
The strap is easy to adjust
Great for hot seasons
Super lightweight
Cons
The look could be big-headed
Frequently Asked Questions
Why Do I Need a Horse Riding Helmet?
Any horse riding equipment is made in order to provide safety and extra comfort to the rider, both novice and expert. A horse riding helmet is not an exception. The gear is designed to protect your skull and brain from severe injuries in case of falling off a horse. A solid protective helmet has a shock-absorbing feature due to its design to reduce the impact on the rider's head.
In addition, a riding helmet is made with durable and firm outer materials as well as inner thick padding to protect you from sharp and heavy objects during the ride. Moreover, in case of rainy weather, the gear can protect you from getting wet and dirty. In short, a horse riding helmet could come in handy in many cases. That's why you should consider investing in one of them for sure.
How to Choose the Right Size of a Helmet?
Before you purchase a horse riding helmet, make sure if you choose the right size. Especially if you buy equestrian equipment online, you have to be careful with the measurements. Most equestrian brands provide their customers with all necessary sizing information as well as guidelines on how to take measurements of your head properly.
Generally, if you'd like to fit a riding helmet, you should use a common measuring tape that you usually use for taking measurements of your body. Put the tape around the widest part of your head, just above your ears, over your hair. When taking the measurement, it's recommended to double check it for better accuracy. Match your results with the size chart provided by the manufacturer which helmet you'd like to order. To be totally sure you did the right choice, you can check the feedbacks that real people left about the gear so you can compare their experience.
In fact, different brands produce various riding helmet designs that fit people of different head shapes, so you have to take it into account as well. The perfect fit is the one when a helmet sits snugly, doesn't wobble and slide, the forehead and the back of your head are protected too. But the gear shouldn't be placed too tight so you can't move your head and breath. Use straps and buckles to adjust the ideal fit of the helmet.
Moreover, when you get a brand new helmet, try to walk around with a helmet on your head for a while before you sit in a saddle. If you feel quite comfortable and nothing bothers you, it's time to ride and check out the new garment in practice!
Why Western Riders Don't Wear Helmets
There are two different styles of riding popular all over the world – British and Western. You can read our article on how to differ these two types of horse riding.
Originally, western riders wear a cowboy / cowgirl hats instead of protective gear. This is an integral part of their garment with cowboy boots and jeans on. During shows and competitions, western riders tend to perform in a classy look. Some of the riders don't wear helmets or any hat at all because of a wide range of reasons. Somebody finds a riding helmet too heavy, hot, uncomfortable, non-fashion…The list of causes could be endless.
However, nowadays people are getting more aware of safety guidelines and various benefits of wearing a protective helmet. Choosing certified and trusted gear is the best way to protect yourself. For those who are keen on western riding, there's a huge bunch of safety helmets designed as a cowboy hat, what a win-win!
Can I Wear My Bike Helmet Instead?
A bike helmet is specially designed to ride a bike with it, not a horse. Actually, bike helmets and horse riding helmets have quite various designs to serve different purposes.
Typically, a headgear for riding a horse is deeper and covers more areas of your head including your forehead and the back of the head. Unlike the bike helmet that protects only the top of the rider's head. That's why horse riding helmets might be slightly heavier than bike helmets as the first one has thicker inner padding and outer shell. But currently, lots of manufacturers produce lightweight helmets to bring more comfort when riding a horse while staying safe.
In addition, different types of helmets are tested to fit various standards. So proven horse riding helmets are typically ASTM-certified and / or SEI-certified which means they are safe for equestrian sports horseback riding. Bike helmets don't have to meet these requirements.
How to Choose the Best Horse Riding Helmet?
Here's a checklist that will help you to pick the ideal model.
Materials
Safety is of greatest importance. Shop for sturdy headgear that will last for years. The item has to be made with durable materials. Fiberglass or plastic outer shell provides enough protection. It has a shock-absorbing feature that distributes the impact evenly in case of accidents. Besides, the outer shell protects the rider's head from dirt, debris, and sharp objects on their way.
As for the inner padding, it makes the safety helmet more convenient to wear. Horseback riding helmets usually come with a low profile design with little cushioning. That's made to provide a snug fit and avoid a "mushroom head".
Most riding hats come with a moisture-wicking lining. That's a great feature, especially during the summer heat to keep you comfy. The item is usually removable and washable so you can change it at any time.
Size
While choosing riding hats, make sure the size is proper. Helmet manufacturers generally provide a sizing chart. If you're still hesitating about the shell size, you may contact customer service on their site to get help.
Proper sizing is one of the most important details. As it links to the rider's safety directly. In case you pick the wrong helmet, it may sit tightly or loosely. The item could disturb you while riding and lead to an accident. Shop for a low-profile model with a dial-fit system. It will provide you a sleek and snug fit.
Certification
Most headgear passes special tests to fit the safety standards. They can be approved over the country or internationally. Such items ensure the products are trusted and made with durable materials. The helmets reviewed in this article meet US and European safety standards.
Style
Safety is a vital aspect but we also crave good-looking items. Lots of equestrian brands offer matching helmets, blankets, and saddle. There could be a discount if you're purchasing the whole set. Classy style is one of the best ways to get in the spotlight.
Ventilation
Improved air-flow is a great plus while you're in a saddle. Good ventilation will help you to withstand the summer heat. You'll feel the difference right away when you put on gear with mesh vents for air cooling.
Summary
Long story short, equestrian sports is a tough activity. And if you want to succeed in it, you should pay attention to yourself and your horse equipment as well. Properly fitted gear will help you enhance your riding experience and bring more comfort and joy to the horsemanship.
Hence don't forget to take care of your head choosing a solid horse riding helmet like Troxel Spirit Horseback Riding Helmet which will protect you and help avoid severe injuries. Thanks to the modern diverse market, we're able to choose the best equestrian items according to riders' particular needs, budget, and taste. Certified gear that meets the safety standards within and out of the country is a reliable option.
Share on facebook
Facebook
Share on twitter
Twitter
Share on pinterest
Pinterest