Keeping a horse is highly responsible and pricey.
Apart from buying a horse, you'll need to fork out on a range of things.
So, how much does it cost to own a horse? The average cost to own a horse is $5,000 per year. Horse boarding costs around $300 per month. Horse feed and water are about $150 per month. Vet and Farrier checks cost from $30 to $200 per visit. Thus, horses require daily maintenance and monthly spending.
You should think well about whether you could handle the horse ownership. To help you make ends meet, we made up a list of expenses you're likely to have.
Are you ready to spend thousands of dollars on horse needs?
Horse Purchase Price
In fact, the price tag depends on the type of horse, its condition, and purpose. The cost goes from a few hundred to several thousand dollars. The average horse costs about $3,000.
For instance, the American Quarter Horse is worth $2,000 to $50,000. That's a common racehorse breed known among many riders and horse lovers. The Arabian Horse costs from $5,000 to $10,000. This breed is loved by horse owners for its versatility and intelligence.
Before you become a horse owner, you should be aware of some aspects when buying a horse.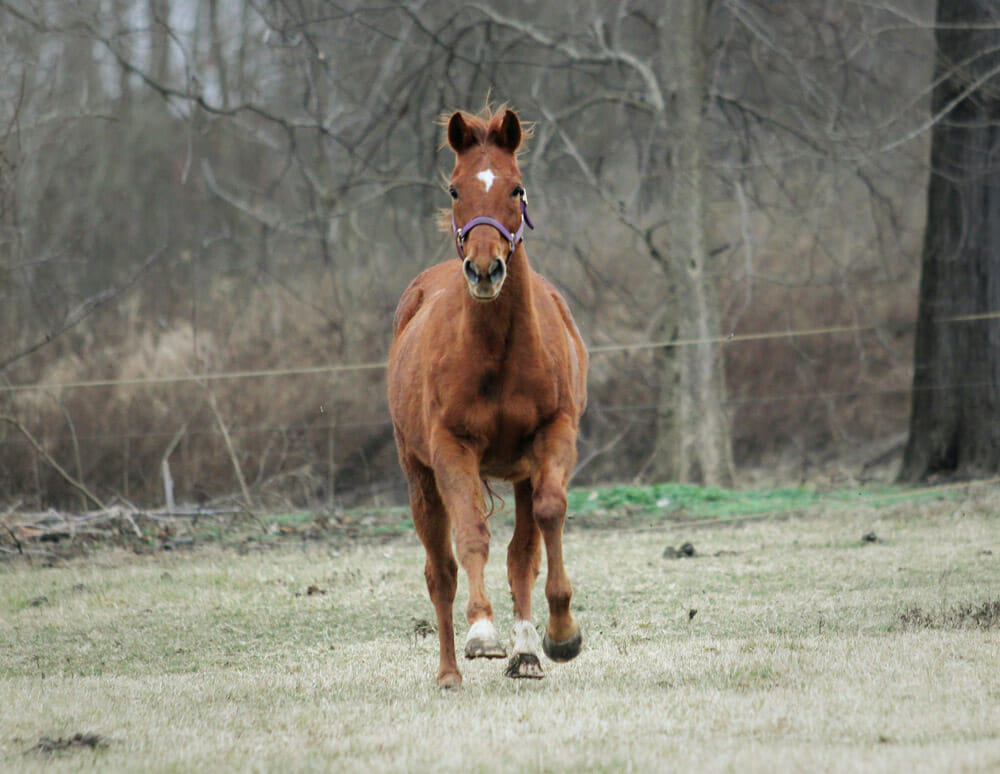 Horse Buying Tips
The horse has to be suitable for the level of the rider. Don't buy a green horse for a green equestrian. As they won't learn together. If you're looking for a horse for a beginner, find a companion that has already carried a rider before. Little experience is better than nothing.
Search for a trainer or another horse expert that could help you to choose the right horse. They will explain to you what you should look for and how to find a decent horse owner.
Try a horse before buying it. Check how the animal behaves and moves. Also, ask the horse owner to tack up the animal in front of you.
Get all the documents ready to make sure the deal is real. All the details should be mentioned in writing. Both of the sides must sign the agreement.
Have a pre-purchase exam done. It's better to be present at the exam or talk to the vet after. A drug test is also a must.
Don't go to buy a horse alone. Search for an equine expert or just ask an experienced friend to come with you. They will tell you the truth about their impression of the horse owner and their horse.
Thus, the first thing you should understand, horses are expensive. Make sure you're ready to provide it with all the grooming supplies, food, barn space, hoof care, and others.
Alternatively, instead of keeping your first horse on your property, you can try horse boarding. That's an excellent opportunity to check whether you're ready to join horse ownership. Besides, this way could be a bit less expensive than sheltering a horse on your own.
Horse Boarding Explained
Horse boarding or housing is great for long-term and temporary keeping a horse. There's an array of boarding facilities that may be included. Depending on the horse boarding type, you can expect various services such as grooming, cleaning, feeding, and watering.
Types of Horse Boarding
Full Board
Full boarding includes horse sheltering, food, water, and cleaning the stalls. Besides, you can ask for extra services like walking a horse out, grooming, vet, and farrier check. Search for boarding stables with riding lessons included, that's a great perk.
Full boarding provides daily care for a horse. That's why you're going to cover all of these feed bills, farrier visits, and vet bill expenses. The upside is that the animal will get all the bare essentials it may need.
Full boarding fees cost anywhere from $500 to $1,500 per month. You may be asked to pay for horse feed separately.
Part Board
Partial boarding includes horse housing, watering, and some feeding. It's a good option for horse owners who want to take care of their own equines. But all the daily chores around horses are on you. You'll need to feed your horse, turn it in and out, clean the stalls, etc.
Part boarding fees cost around $300 per month for keeping a horse. Plus you pay for all the daily care needs like feed, vet bills, riding lessons, and more. Some of the facilities may be included that affect the board cost.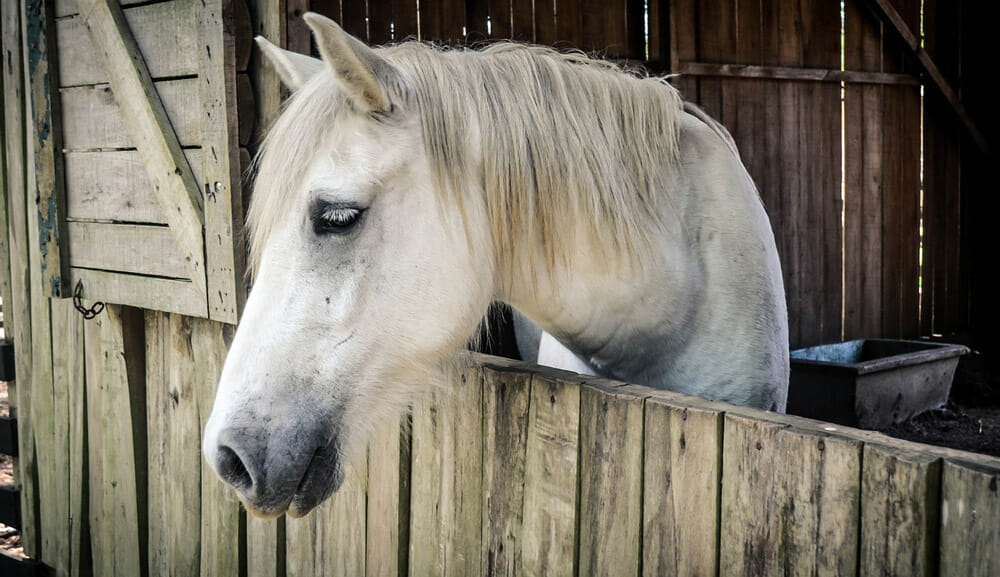 Pasture Board
Pasture boarding is great for housing a horse in warm seasons. Your horse is provided with a pasture area with a run-in shed, food, and water. Horses spend most of the time grazing under the supervision. Your horse may need extra feed in colder seasons.
The rates are from $300 to $600 per month. The price may include grass hay, corral, trailer parking, and more.
Self Board
Self-care boarding means you cover the housing, and daily horse care chores are on you. This is a budget-friendly option that is good for people who don't have enough area on their property. But keep in mind you have to visit your horse regularly. In case your animal has health problems or you need lessons, that's an extra cost.
The average rates are from $100 to $200 per month. You have to buy feed, farrier, and vet bills.
Working Board
This option is more flexible in cost rates. You may not even pay any money for a working horse if it's a part of a riding school. Your horse may be asked to be ridden several times a week. In return, you'll get a discount on housing the animal. And you can be a member of the lessons.
The fee is about $100 per month or free of charge. Arrange for a schedule in advance so you can have access to your horse.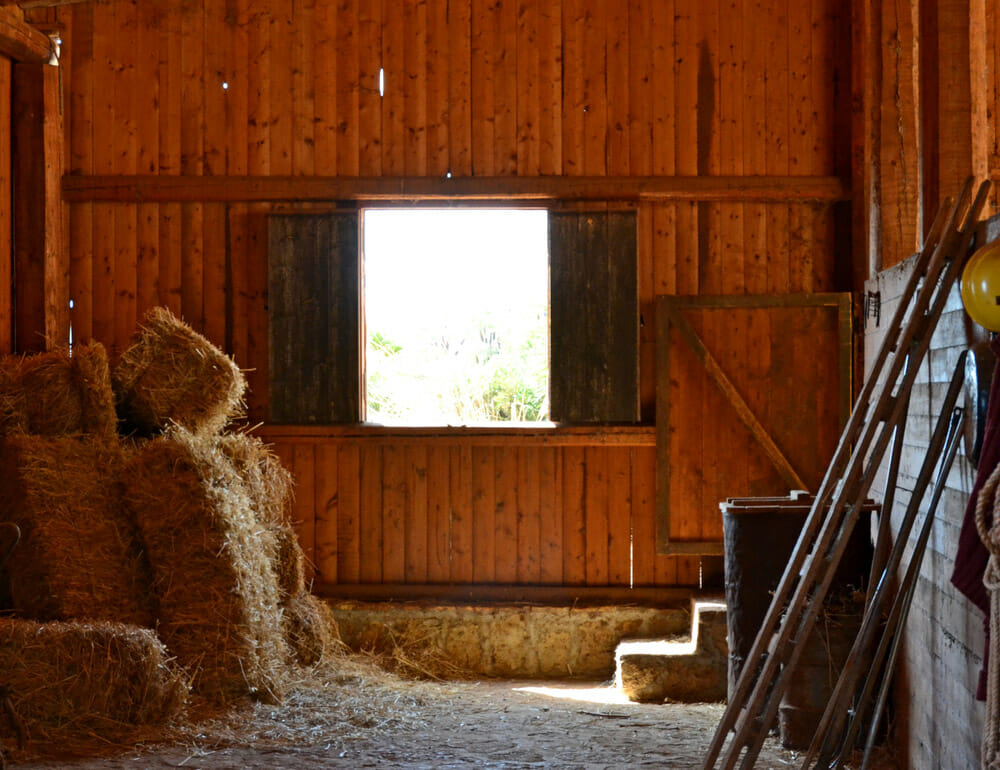 Basic Cost of Owning a Horse
When you're done with horse accommodation, it's time to think about the rest of the needs. Here's a checklist that will help you to figure the cost of owning a horse.
Horse Food
Wondering where all the money goes? It goes mostly to cover horse feeding and watering. Average horses that weigh 1,000 pounds may need to consume hay at an amount of 2 – 2.5% of their body weight per day.
Horse food requires one-half of your expenses. The average bill is $1,000 per year or even more. Let's trot over the details.
Horse owners spend about $3 for hay per day. Hence, $21 per week or $90 per month. In winter your horse may need more food.
Mineral supplements may cost $5 per month or $60 per year. A salt block is an essential part of nutrition. It's worth $15 per month.
Grain and concentrates cost about $30 monthly.
Water
The water bill is about $30 per year. The price may be different, depending on the land area and the number of horses.
Vet Check
A veterinarian is not a daily expense but it needs lots of money as well. The annual vet bill costs around $100 – $200 or more. You need to cover deworming a horse ($20 every three months), a range of vaccinations ($100 yearly), dentist check ($120 per visit).
Health care is a pricey item on the list. But it's definitely not worth neglecting the well-being of horses. Owning a horse is as highly responsible as any pet care. It's recommended to save some money in case of an emergency.
Farrier Service
Regular hoof care is also included in the cost of owning a horse. Expect farrier visits every six weeks and spend at least $30 per visit.
Horses should be trimmed and shoed occasionally. The average cost per trimming is $40. One pair of horseshoes is worth $75, thus, a full set costs $150. The annual farrier bill is about $300.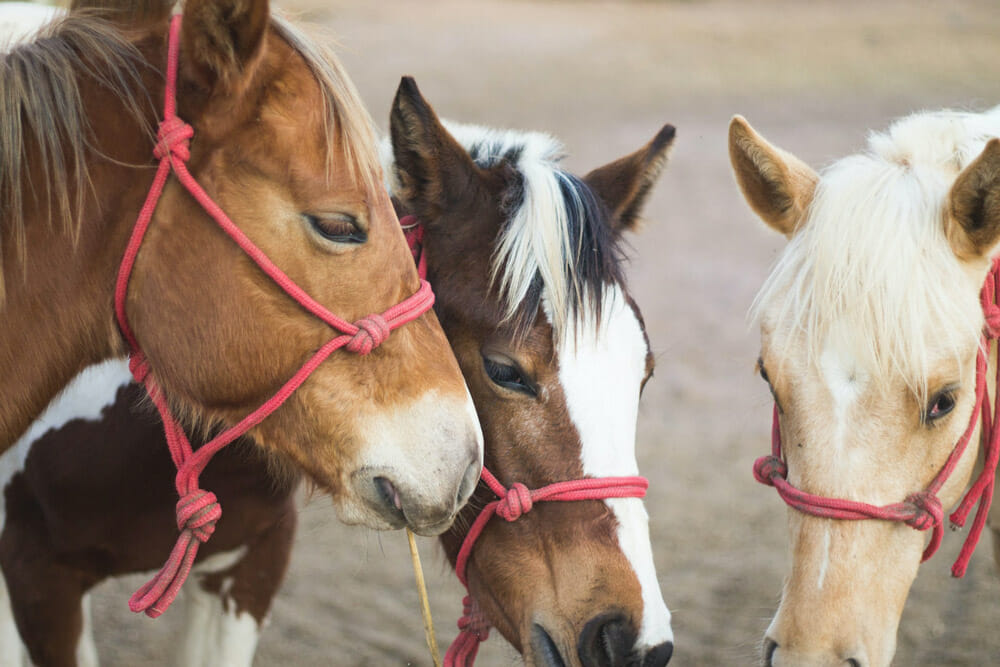 General Maintenance
In case you're owning a horse on your own property, you need to think over a horse shopping list. You'll have to buy special working equipment and barn supplies to care for horses, including:
halter: $3 – $50
lead rope: $5 – $30
grooming kit (combs and brushes): $10 – $100
horse blanket: $40 – $200
water bucket: $3 – $15
water heater: $200 – $600
fly mask: $10 – $50
fly spray: $7 – $40
feed trough: $3 – $70
You might need even more supplements if you're dealing with horse ownership for the first time.
Equestrian Activities
Apart from keeping a horse, you may want to partake in horse or pony shows. Horse training and competitions usually charge entry fees.
Lesson Cost
The average cost per private riding lesson is $30 to $150. Group lessons are cheaper – one visit costs from $20 to $50. Having an instructor is a good option as they can teach you how to ride properly and achieve greater outcomes. They can also advise you what horse or pony is best for your needs and riding level.
It's a great benefit if you have someone to go together to the classes. An experienced friend could tell you whether the lessons and trainers are worth working with.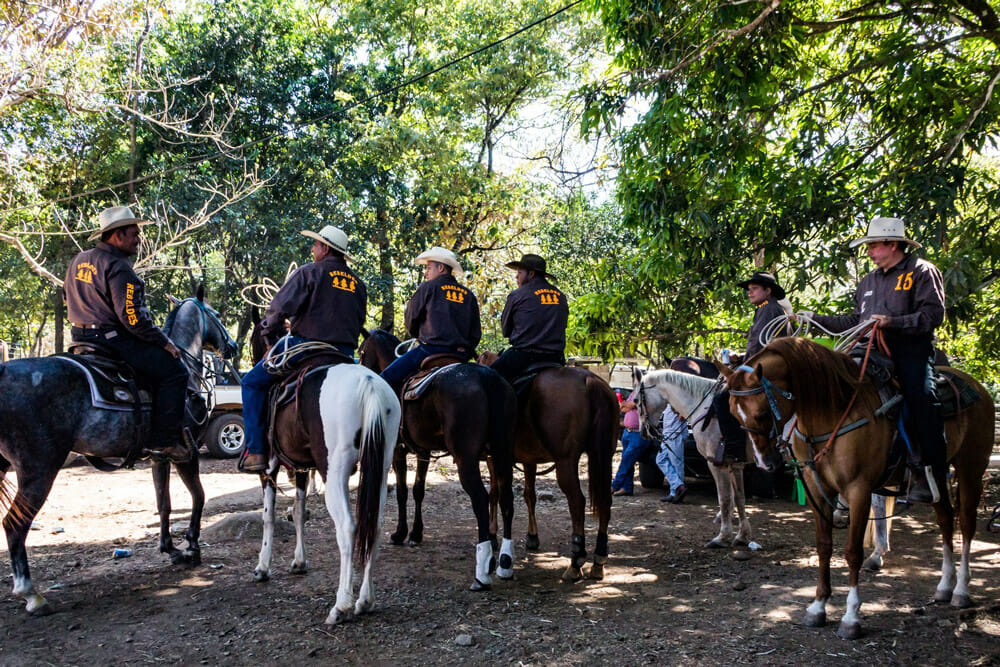 Competition Cost
The range is highly varied here. Local competitions charge low show fees whereas advanced international championship costs thousands of dollars.
Taking part in a horse competition requires an entry fee, trailering fee, hotel fee, and a stable fee. Add a car payment as well. Thus, mind your budget before enrolling in a contest.
Membership Cost
There are dozens of horse clubs you can be a member of. These are polo clubs, hunting clubs, dressage clubs, and more. Such a membership gives a tremendous opportunity to share your horse ownership experience with the peers.
Club membership is an annual payment that may cost anywhere from $100 to $1,000. It helps people to enjoy riding their horses.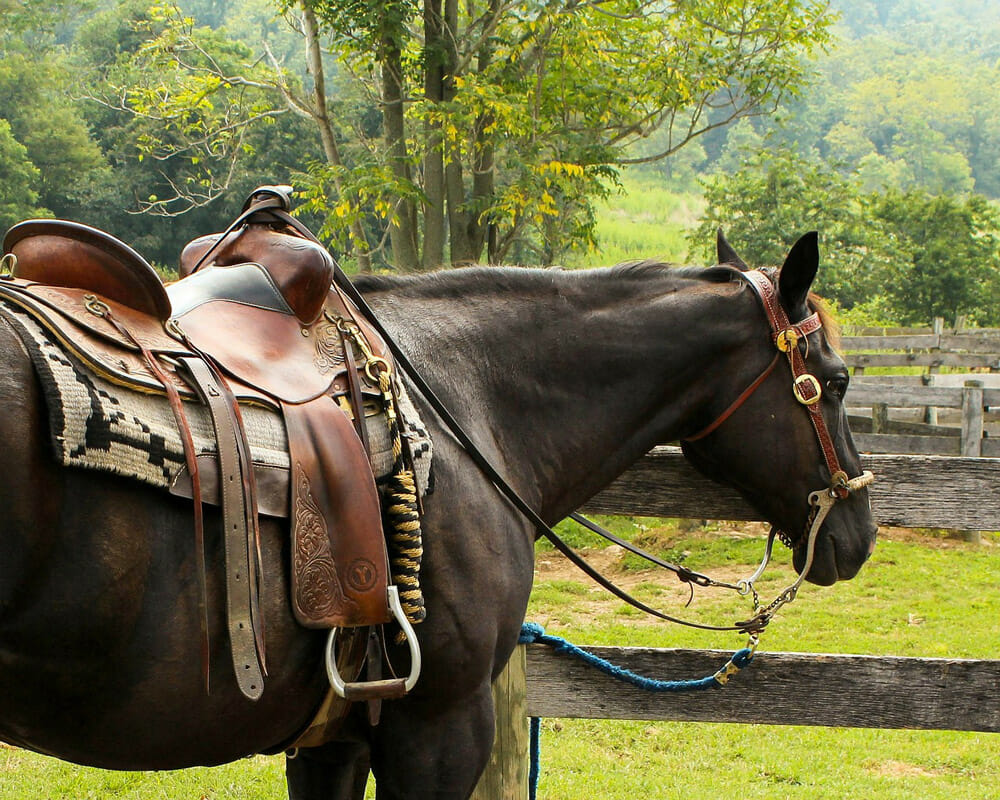 Horse Tack Cost
In order to ride a horse, you need special tack gear. It provides safety and comfort for both the rider and the equine. There's a wide array of equipment you should consider. Here's a checklist with the average costs.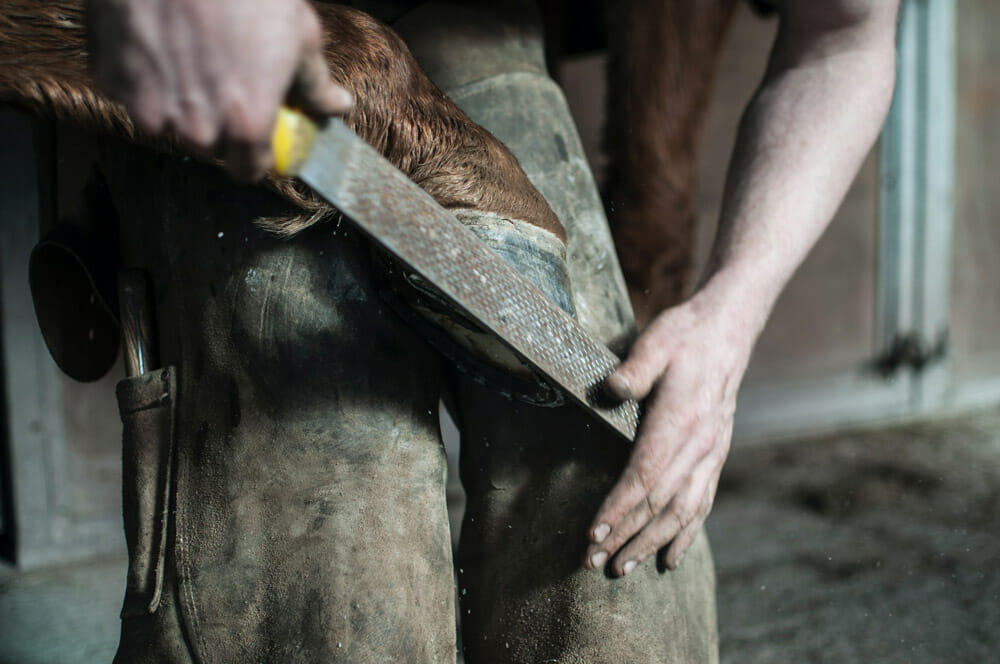 Extra spendings
There could be situations that might need urgent actions and spending. Thus, it's recommended to get an emergency fund to cover unexpected issues. Whether it's a vet check or gear replacement, it's better to save up some bucks in advance. Here's a list of situations that can go over your daily routine:
extra supplements and feeding in case your horse is losing weight. Besides, horses need more food in winter.
unforeseen veterinarian bills in case a horse is sick or injured. An urgent examination costs hundred of dollars.
expenses in case your mare is gestated. Horses are carrying a foal for almost a year. You have to be ready to cover the bills for this period. Regular care and check are needed when breeding horses.
emergency shoeing and hoof check need calling a farrier. You'll need to pay for the service and travel fee.
unexpected participating in a competition. In case you decided to join a horse show, lots of stuff should be considered.
rising prices on water and electricity bills.
poor pasture condition because of bad weather. You'll need to buy more hay to provide proper feeding.
Is Horse Ownership Hard?
Horses need lots of care and attention. That's why keeping an equine might be hard. You could feel confused first, that's fine. Make a schedule that is ideal for you and you'll handle all the needs.
Boarding a horse may ease the process, especially if you can afford full boarding. In this case, you'll get help from the barn staff.
Apart from buying and sheltering a horse, you have to build a trustful relationship with your pet. Horses need some time to get used to their owner, thus, be patient. If you love your buddy, you'll do all the chores with pleasure.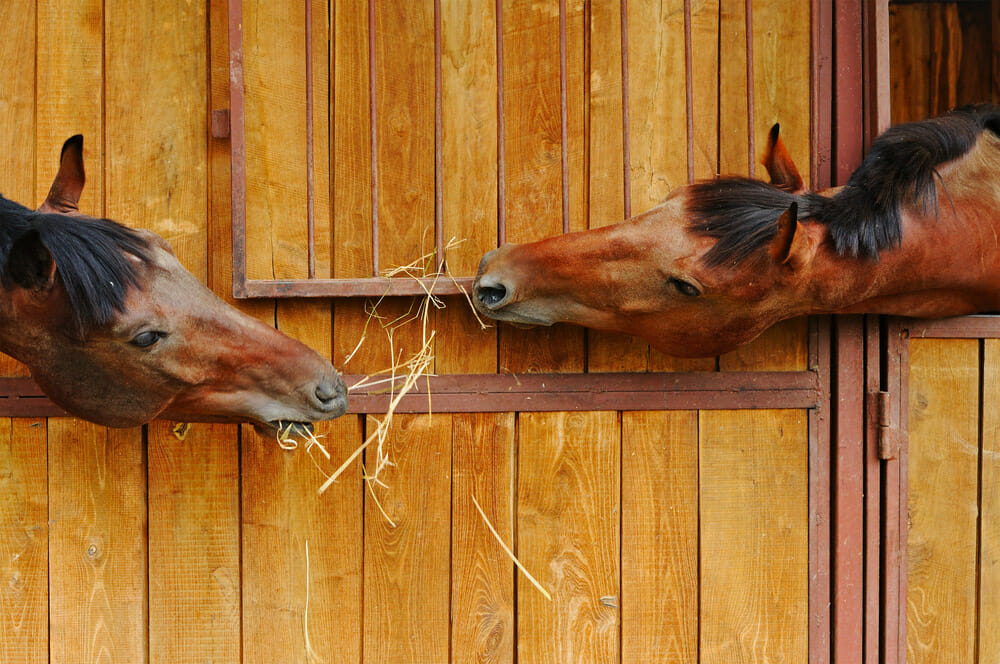 Are You Ready to Care for a Horse?
The owning a horse cost is high, hands down. You have to keep in mind a myriad of nuances about sheltering, cleaning, grooming, tacking, and others. Look for a local vet and farrier to reach them at any time. Horses need lots of space and various supplies to make their living safe and comfy.
You've got a detailed answer to the question "How much does it cost to own a horse?". It will help you get all the bells and whistles of keeping a horse. It might seem overwhelming at first. But once you get all the costs and learn how to manage your money, you'll enjoy the ownership to the fullest.