You can find a range of English saddles on the market nowadays. The top saddle brands include Dover Saddlery, Wintec, Antares, Prestige, and Stubben. And it's just the tip of the iceberg. Such trusted companies have been pleasing their customers with quality goods for years.
A vast array of options give a tremendous opportunity to find a horse saddle to any taste. Equestrian brands usually provide their customers with solid gear suitable for various activities. So you can find your favorite product that is comfy for you and your horse.
Let's take a look at some of the best English saddle brands and the products they offer.
1. Dover Saddlery
Even non-equestrians are aware of this popular brand. That's a reputable company that offers various riding equipment and tack gear. You'll find here all the bare essentials for you and your horse. There are dozens of riding saddles, horse bridles, blankets, etc.
Dover Saddlery was launched in 1975 bringing satisfaction to riders for decades. It's a truly English saddlery shop that provides a myriad of options to choose from. The company aims to place quality equestrian-related stuff on one platform. Both rookie riders and advanced equestrians are able to find their perfect apparel.
Here you can find essential stable supplies on the like of stable hardware, stall curtains, and automatic waterers. Dog keepers will find useful equipment for their four-legged friends too.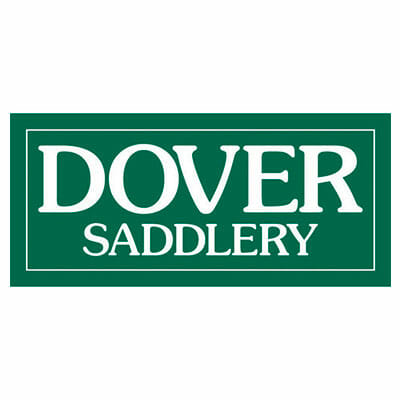 2. Wintec
Wintec was founded in 1986, now it's well-known worldwide. They've gained popularity for producing first quality synthetic saddles. If you go to their website, you'll find a bunch of tack gear available. These are all-purpose, dressage, jumping, and endurance saddles.
Apart from saddles, you can purchase some accessories that may come in handy. These include stirrup straps, girths, breastplates, standing martingale, and others.
Wintec has been teaming up with retailers all over the world. So you're able to order a saddle from any place at any time.
3. Antares
Thousands of customers are claimed Antares is one of the best English saddle brands. It's originated from France being established in 2000. The equestrian brand is relatively young but it's already gained a solid reputation throughout the world.
The company has grabbed the toplines as it's created memory foam panels. So riders can enjoy their activity by sitting on a comfortable seat. Antares offers top-notch riding helmets, saddles, bridles, and accessories.
The brand is loved for its custom saddles suitable for jumping, dressage, endurance, and eventing. There is tack gear for ponies too. The sales representatives will help you to choose the ideal style and size of the equipment.
4. Prestige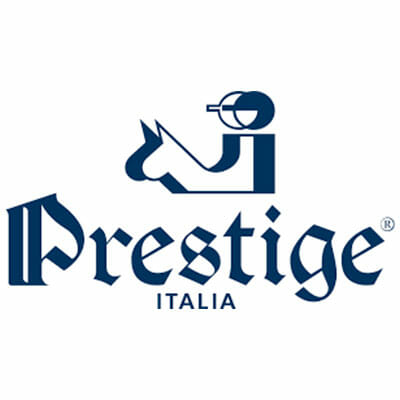 Prestige is an Italian brand with dealers all over the globe. The business was launched in 1974 with the brand name Appaloosa first. In 1992 they turned to Prestige and this name truly represents their products.
Prestige offers firm horse saddles with an innovative nylon tree that is enhanced with fiberglass. They use Swiss leather for lining to make the gear faster to break. Having left the classy English design and added new technology, the company ended up producing an excellent product.
The brand specializes in horse saddles and accessories. Here, you'll find the gear for various purposes. This includes jumping, dressage, cross country, and endurance saddles. You're able to buy stirrups, girths, reins, and horse boots.
5. Stubben
Stubben is the oldest equestrian brand on the list. It was founded in 1894 in Krefeld, Germany. The company has a family history in the background. Five generations of the Stubben family have been maintaining the business and growing it up to new scopes. Nowadays the manufacturer has been serving its customers in more than 50 countries.
Stubben considers itself a customer-friendly company that values its clients. They are proud to produce eco-friendly products from quality materials. The company aims to combine traditional design with brand-new technology to create the utmost gear.
The company offers new and used saddles suitable for any budget. Besides, there's a range of riding equipment for kids and youth too. The most popular products include polo, pleasure riding, dressage, and all-purpose saddles. You can also purchase such accessories as protector vests, spurs, snaffle bits, and nosebands.
What Is the Best English Saddle Brand?
In fact, there are dozens of saddle brands with excellent products to consider. Some of them have created their own technology to make their saddle extremely durable and comfortable to ride. Most equestrian brands offer custom-made goods so you can choose the ideal size for your horse. Besides, it's a great chance to make a trendy classy look matching your apparel.
It's hard to say which saddle brand is the best one. Because there are a few of them competing and featuring their own technology. And actually, that's good news. The variety on the market allows you to compare the equipment and try different options.
Apart from the English saddle brands that we already mentioned, we'd like to add a few more. As they are worth considering as well. These are Circuit, Steffen's, Bates, Passier, Equiline, Kieffer, Suffolk, and Bruno Delgrande.
If you're looking for your first English saddle, you may need a helping hand. Contact your trainer or another equine expert who can advise a solid gear. They may know better which horse saddle to consider to fit your equine needs and purposes.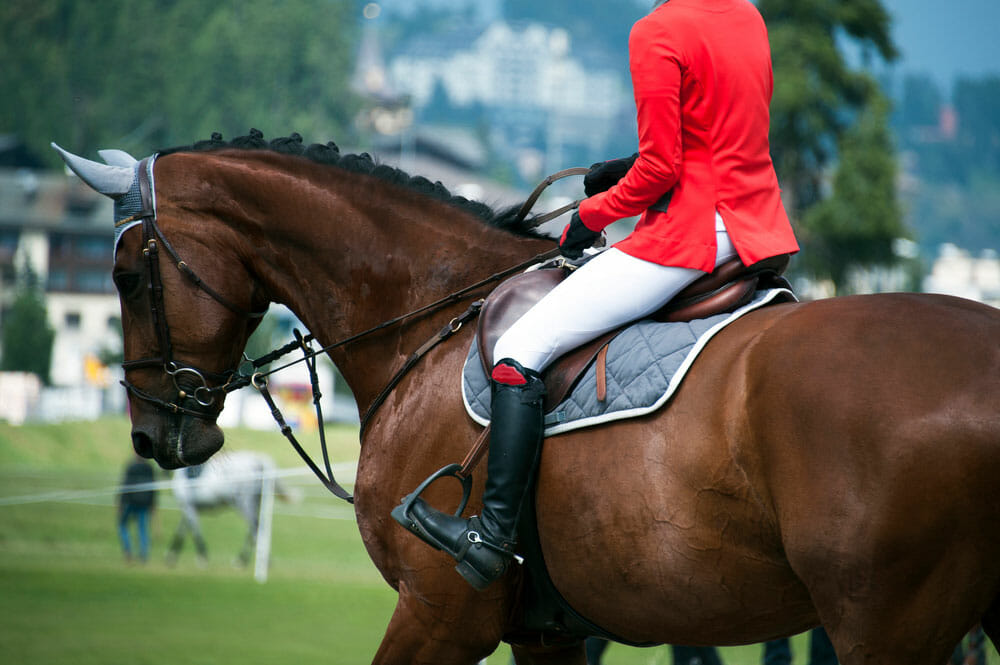 How Much Does an English Saddle Cost?
The price range is quite wide – from $300 to $10,000 and more. The cost depends on the materials used, its purpose, and its condition. Custom-made saddles are pricey but you get a tack that is made for your comfort and safety. Alternatively, you can look for used saddles but be careful not to get a pig in a poke.
Choosing the Best English Saddle
There are lots of manufacturers that offer paramount quality riding gear. The reputable ones offer exceptional craftmanship for riders and their horses. You have a chance to opt from a range of saddle brands to find sturdy gear. As a horse saddle is an important part of riding, it makes sense to make research before purchasing a good. We narrowed down the list to the top 5 English saddle brands so you could find the best deal.