Keeping a horse is challenging, hands down. These animals need constant attention and a range of equipment. But it's a good chance to surprise your horse lover or owner with a handy present on a special occasion. Whether it's Christmas or a Birthday, these perfect gift ideas will amaze any horse person.
Gifting horse related items is a great way to show your support and respect. There are dozens of ways of how to add some colors to the barn and home design. An equestrian can never have too much riding and tack gear. Horseplay is another marvelous gift idea that is worth considering. This means you're able to find a gift for a horse enthusiast to make them feel chuffed to bits.
Top-Notch Gifts for Horse Lovers and Owners
1. Professional Photo Shoot
Yes, you can use your smartphone to take some pics. But how about a professional photo shoot with all these fancy dresses and nice background?
Hiring an advanced photographer is a great idea to create stunning shots. You can wear a beautiful dress or suit with chic decorations. Don't forget to put fancy trinkets on your horse to add some buzz. Then you can make a collage or frame the fave pictures.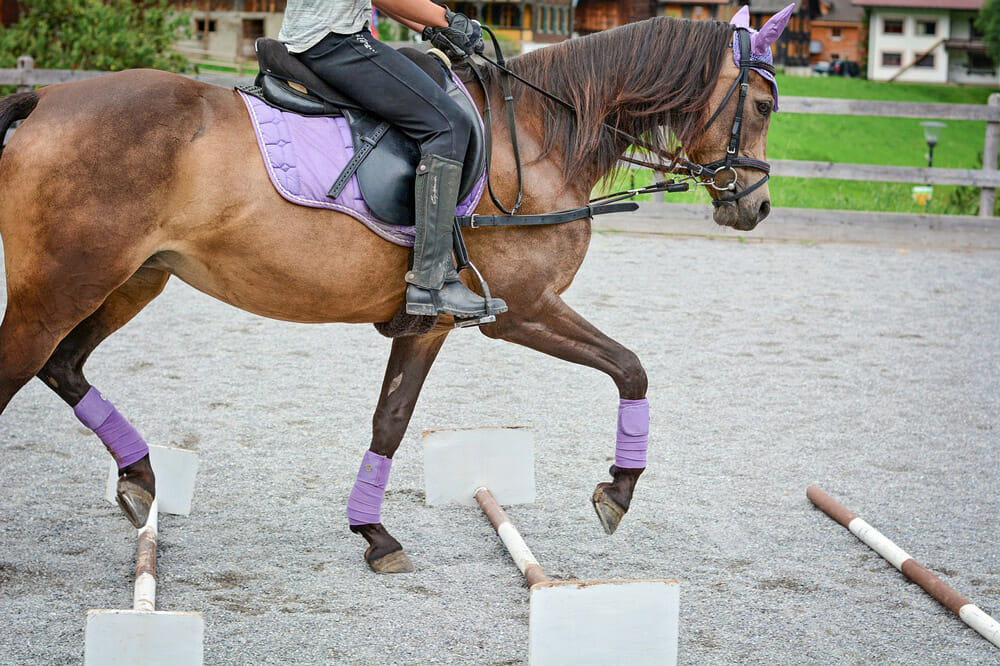 2. Riding Lessons
That's an ideal gift idea for beginner riders. If they just started horseback riding, taking lessons is a good chance to find your trainer and companion.
There are lots of group and individual lessons all over the states. Thus, you can find a good deal with no probs. A horse riding certificate is a unique gift that is available all year round. Search for a riding instructor in your area with the help of our directory.
3. Horse Book
For more experienced equestrians and horse owners, you may consider a horse book. The topic is up to your receiver's preferences. This could be a source about horse nutrition, equipment, horse shows, barn installation, or just for fun. You can add a horse-themed bookmark to make it perfect.
4. Horse Coloring Book
In case you're looking for gift ideas for kids who love horses, a coloring book is the best one. Boys and girls love coloring books with unconventional paintings and cute characters. You'll definitely find something horse-related as well. You can also add some crayons or paints to the book.
5. Horse Paint by Numbers
Painting by numbers is at the top of the agenda among kids and adults. There's a myriad of options to choose from. The good usually comes with all the paints, brushes, a canvas, and a frame, which is pretty convenient. Besides, this horse gift may release a new talent!
6. Custom Horse Portrait
Make a gift special for a horse owner by presenting a portrait of their favorite horse. That's the cream of the crop, for sure. A hand-painted piece is the best option that will make the art unique. It's a great home decor idea that will be a conversation starter for guests. You can choose the size, style, and framing. Printed pictures are more budget-friendly though.
7. Custom Horse Mug
Instead of a hand-made painting, you can consider a mug or a thermos. There's an option to print a specific horse on a product. Or you could look for ready-made mugs with funny horses or writings. Microwave and dishwasher-friendly tableware are the best.
8. Horse Socks
Socks is an evergreen gift idea. They can help to stand out from the crowd. Any horse lover will be excited about having cute socks with horses or horseshoes. It's also a great opportunity to take some funny hygge pictures with this gift.
9. Horse Mittens
The same goes for hand gear. Warm mittens with horse printings are a stunning gift idea for Christmas. Besides, it could be an ideal supplement to horse socks. Horse riders should keep their hand warm while riding and working. Why not do that with classy mittens on.
10. Tickets to Horse Event
There are lots of local and international horse events that take place in all states. Apart from events, you could consider horse fairs, expo, exhibitions, and more. Such a gift will bring long-lasting memories for the rest of their life.
It's a great chance to meet new friends, share experiences, and just have fun! Rookie riders may learn something new about equestrian activities. Or find their new equine.
Search online for upcoming events to fit the schedule. Consider buying two tickets so you can join your friend too.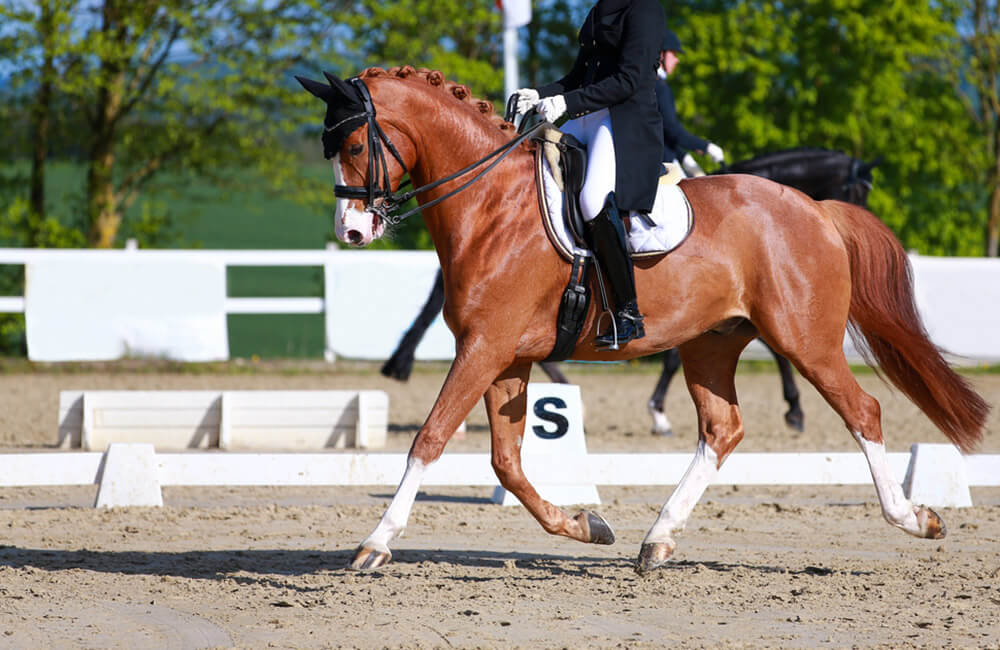 11. Pay the Show Fees
Partaking in a horse show can be expensive. Such events could last for a couple of days. Surprise your pal by paying their show fees. This could help your friend make their equestrian dreams come true! Besides, you can join the event and cheer up your buddy.
12. Toy Horse
Another remarkable gift idea is a toy horse. Children prefer stuffed toys. But it's better to seek a model that looks like their real pet. There are also collectible horses that are quite outstanding. Even an adult horse owner would be impressed with such a gift.
Professional collectors know that some rare horse models are worth thousands of dollars. Thus, finding a unique item is a golden nugget.
13. Custom Plush Horse or Pony
If a regular stuffed horse seems boring, how about a custom toy? You can order a hand-made plush horse that will look like a real one. Just send a picture of your friend's equine and they will create a cute little copy of him!
Such a gift could be pricey but it's unique and unconventional. It's definitely worth every buck. Your receiver will be touched with this present.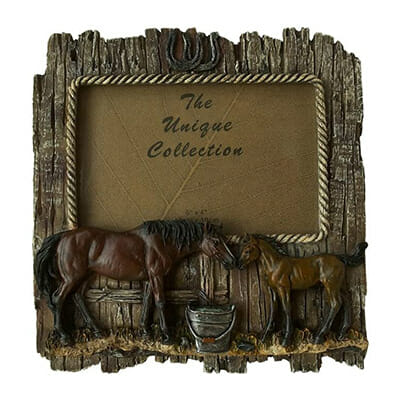 14. Framed Photo
Got a special photo that you'd like to immortalize? A picture in a frame is the best gift idea then. This could be an ace pic of a horse owner and their horses, a gorgeous portrait, or a funny selfie. Look for an astonishing frame that will outline the shot to the fullest. Add some decorations if needed to fit the home interior.
There are also frame sets that allow adding extra pics if one photo is not enough. A horse photo frame is the best option of course.
Alternatively, there's a digital picture frame that makes the gift out of this world. It's good with a touch screen and video support. The electronic frame allows sharing your best photos with a Wi-Fi connection. Once you've had enough with the old photos, you can replace them with brand-new ones. Such a digital frame has multiple options including auto on/off, slideshow mode, background music, and more.
15. Corral Cards
Corral cards are a go-to set of cards with knot guides. Every horse owner should know knot tying basics. And these cards are a great reminder that you can take with you wherever you go.
Corrals cards are waterproof, which is a good plus. The guides are printed on thick plastic that makes the gift highly durable. Besides, they come with a carabiner so you can attach them to the belt loop or keychain.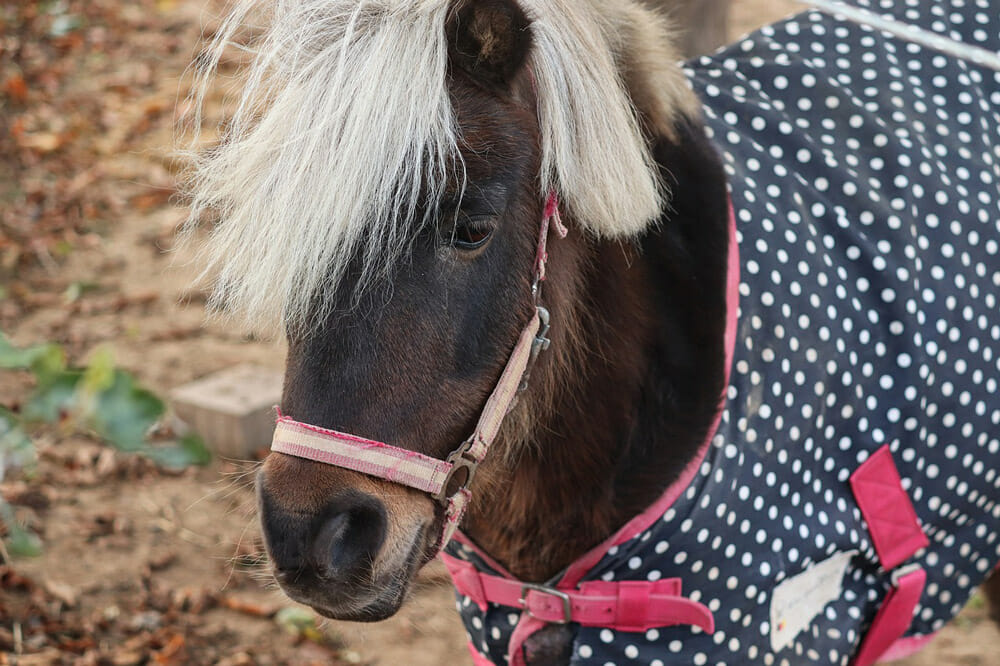 16. Horse Blanket
A horse sheet is one of the best horse owner gifts to consider. They come in different sizes and purposes. Thicker blankets are great for turnout in cold weather. While thin fly sheets are perfect for the summer season to protect from insect bites.
Some models are designed with a neck hood too. A fly sheet may include mesh and UV protection. Take measurements of the equine before purchasing the product. Or ask the horse owner to do that in order to avoid the wrong size.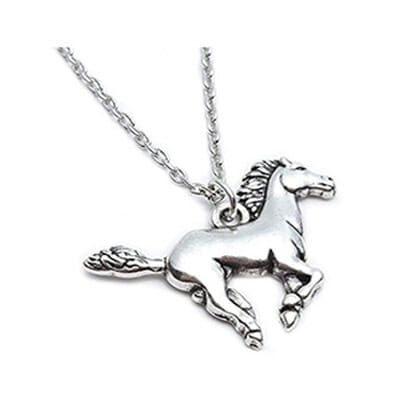 17. Horse Necklace
Surprise your friend with a superb horse-themed neck chain! Make it even more special by adding initials or writings. Search for gift ideas for horse lovers to wish them luck. You can also order a custom pendant with a personalized engraving. Beauty is in detail. Such items are for real equestrians who adore their horses.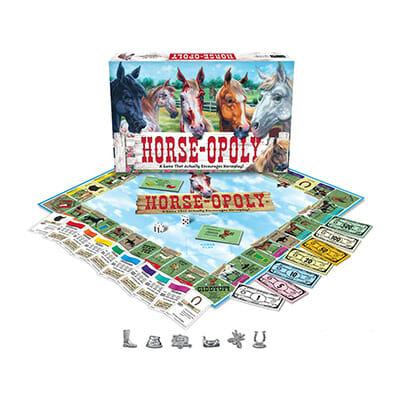 18. Horse-Opoly
We haven't met anyone who doesn't know about the game Monopoly. And horse owners who are fond of board games will definitely check out the Horse-opoly. The rules are similar to the canonical game. But here, you'll plunge into the equestrian world with even more fun. Herd your horses, improve the barns, and learn something new about equines while playing. The Horse-opoly makes a great gift for horse lovers to spruce up the evenings at home.
19. Horse Treats
While surfing gifts for horse lovers, don't forget about their companions! Horse treats are an awesome way to show your love for horses. Search for cookie recipes to bake the home-made yummies. Alternatively, you can look for ready horse treats from a reputable manufacturer.
Saddlebox offers a range of magnificent gift boxes for horses. Even a horse owner will be pleased with such a piece. The Saddlebox includes various treats, tack, grooming products, and more. Get a monthly subscription to receive supplies from equestrian companies.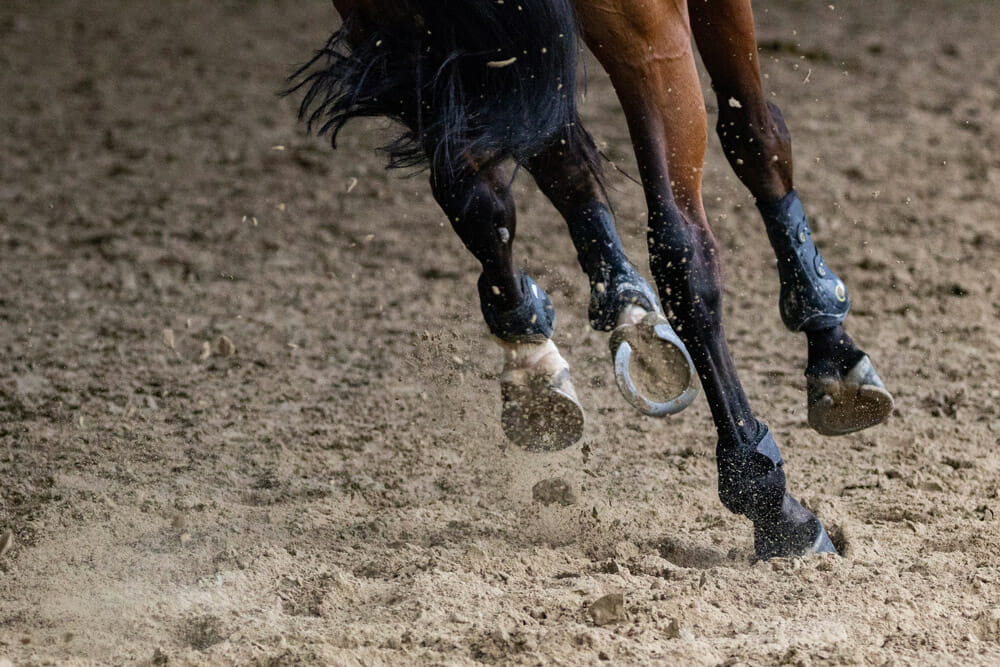 20. Cast Iron Horseshoes
If you're looking for unique gifts, you should consider a set of cast iron horseshoes. Any equestrian rider would be happy to receive a custom made tack gear. Such items will get the equine in the spotlight, no doubts. It's a good way to show your love and care to your hooved friend.
Contact a farrier if you need help to choose the right horseshoes. Perhaps you'll need someone to help you with the choice.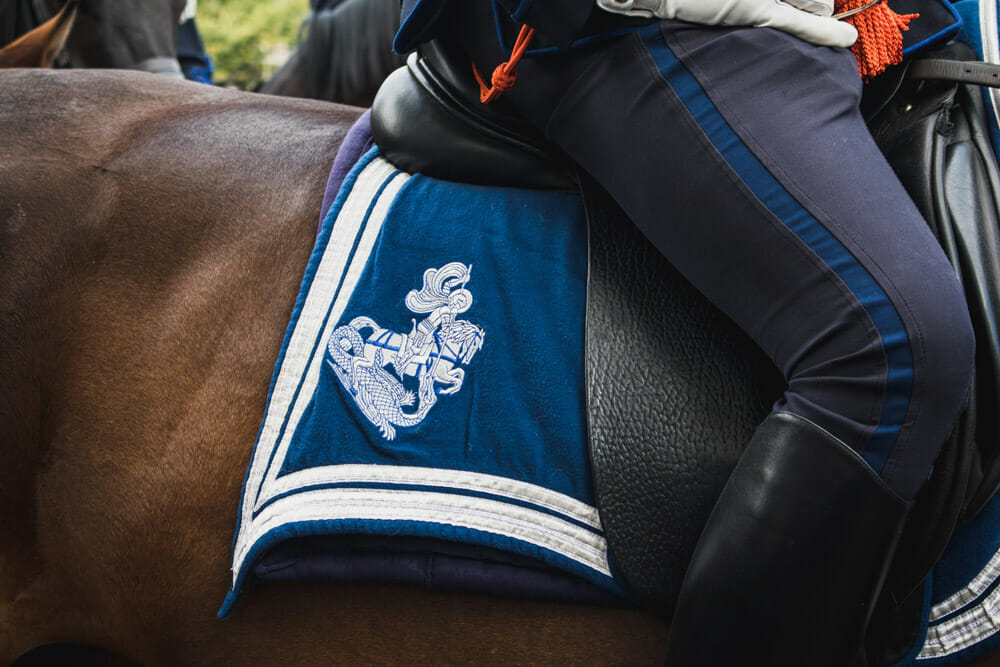 21. Saddle Pad
Equestrians are obsessed with matching riding equipment and tack gear. These are top-class horse owner gifts. Thus, it's a great chance to treat the horse lover with a classy saddle pad. If it's the same color as the rest of the gear like protective boots – you nailed it! Both riders and horses will love such horse gifts.
22. Riding Boots
Quality and comfy boots are claimed as excellent horse owner gifts. You may need to do shopping to find the best ones. It's better to pick the good that is suitable for both riding and working at the barn. Look for durable boots made by a trusted brand. Take measurements before you order the items. Safety and beauty – these are crucial aspects when looking for boots.
23. Grooming Kit
Grooming is an essential part of keeping a horse. It requires daily maintenance. Thus, an owner will never get enough with grooming tools. Consider gifting a grooming pack including combs, brushes, shampoo, spray, and more. Make a list of what you need to purchase before shopping. Or you can order a ready kit that usually goes with a tote bag to place the tools in.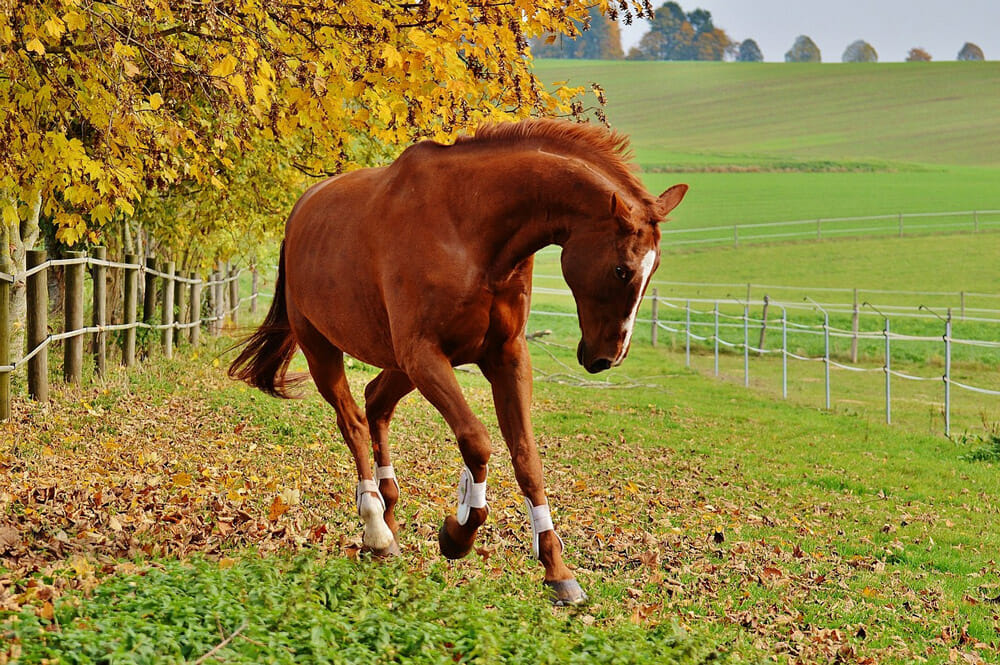 24. Pivo Pod
Pivo Pod is an ideal gift for those who love filming their riding. That's a tremendous gadget that will help the rider to take the best shots.
The device features auto-tracking and zoom, 360-degree rotation, and remote control. You can manage your shooting with no need to dismount. Besides, there's an option for video calls. That means you're able to chit-chat with a friend while riding your companion.
25. Horseshoe Wine Rack
The wine rack is made with real horseshoes that make it an eye-catcher. The product can hold anything including wine bottles, fizzy drinks, and soda. Equine enthusiasts will definitely fall in love with this gift. A range of colors is available to fit the kitchen look.
Wow Your Horse Lover on a Special Day
Here's a list of adorable gifts that every horseman will love. Here, you can check various goods for horse owners, riders, and anyone who are curious about these graceful creatures. These ideas could make their life better, easier, and happier. Such presents will spice up any special occasion for sure.