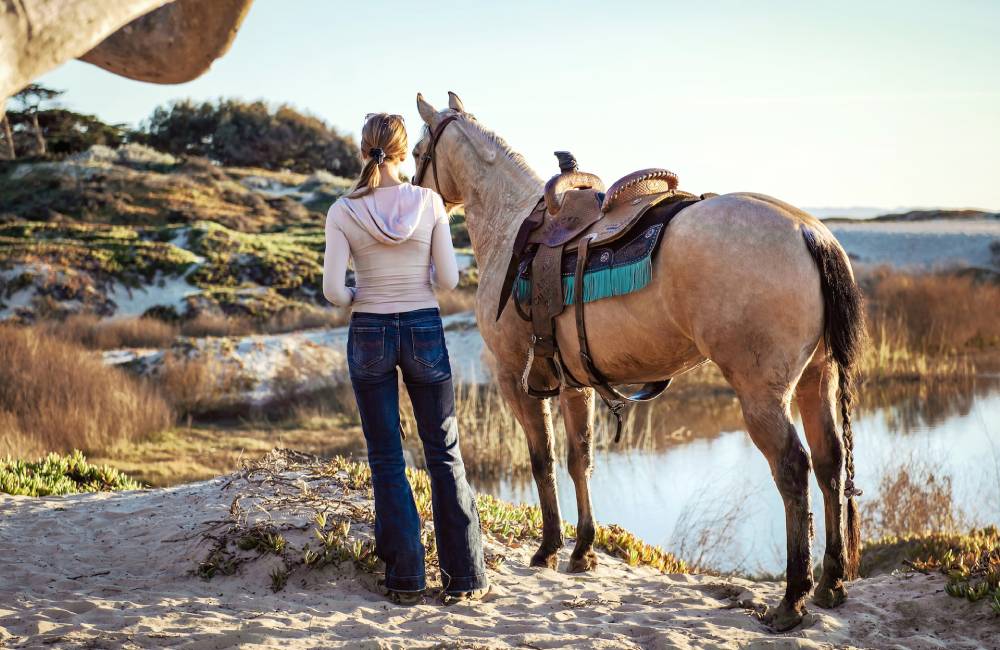 Double T Saddle Brand is a well-known and respected name in the equestrian industry. It offers a wide selection of high-quality products for horse owners and riders. Their saddles are particularly popular, known for their durability and comfort for both the horse and rider.
So, should you buy a Double T saddle?
Double T saddles are worth the money. Their western saddles include options for both pleasure riding and competitive riding. Double T saddles include cranch saddles, barrel racing saddles, and roping saddles. But note that Double T offers saddles for Western riders only.
Let's get deep research on Double T Saddles and why riders love them.
The Major Benefits of Double T Saddles
Double T saddles feature a deep seat and a secure saddle horn and cantel design. This help to distribute the rider's weight evenly across the horse's back. This also reduces pressure on any one area and helps to prevent discomfort or injury for both horse and rider.
Double T western saddles are made with top-quality materials, such as premium leather, that are both durable and attractive. These materials are meant to withstand the rigors of daily use, making them an ace investment for horse owners. The leather is also treated to withstand the elements, ensuring that the saddle will last for years. These saddles are loved for comfortable seat designs, durable tree construction, and secure rigging.
You will find a Western saddle for any type of horse show, including a barrel saddle, ranch, and for pleasure horseback riding. This allows horse riders to choose the gear that best suits their needs and preferences. Whether you are an experienced rider or a newcomer, Double T has a saddle that will fit your needs.
Double T leather saddles are designed to be easy to clean and maintain. The material is treated to be resistant to stains, and the saddle can be wiped down easily with a damp cloth. This helps to ensure that the saddle will look great for years to come. And that it will be ready to use at a moment's notice.
Another benefit is that the saddle maker offers a five-year warranty on their products. So rest assured you get a quality piece that will serve for long.
---
The Disadvantages You May Face with a Double T Saddle (Buyers' Reviews)
One disadvantage that has been mentioned is the price. Some buyers state that Double T saddles can be quite expensive, especially when compared to other brands.
Another disadvantage that has been mentioned is the fit of the saddle. Some buyers find that the saddles can be quite narrow. This makes them uncomfortable riding for a long time. This can be particularly problematic for horses with wider backs or riders with wider hips.
Lastly, some reviews report that the Double T saddles are not as easy to adjust as they expected. They mention that the rigging and cinch straps may be difficult to adjust, which can make it harder to get the perfect fit for the equine.
---
Double T Saddle Review – What People Generally Say
People generally have positive things to say about Double T saddles. Customers appreciate the quality and durability of the well-made saddle. They note the riding gear is made from top-quality materials and is built to last. Many people appreciate the comfort and design of the Double T Saddle. In case of fitting the right size of the saddle, users state the deep seat is comfortable to ride, and the tack sets securely.
In terms of style, most riders appreciate the variety of options available from Double T. There are various competition-friendly options that ensure you will stand at the frontline with such a dressy saddle. This allows riders to choose the gear that best suits their needs and preferences.
Buyers also appreciate the ease of cleaning and maintaining Double T saddles. They are designed to be easy to clean, with genuine leather that is resistant to stains and weather conditions.
A Double T youth saddle, designed specifically for young riders, gets positive reviews as well. These saddles are smaller in size and weight and are designed to fit the proportions of a child or teenager. Youth saddles are designed with the same level of comfort and safety as their adult counterparts. Double T ensures that young riders can enjoy a comfortable and secure ride.
---
Double T Saddlery vs Other Brands
Double T Saddles vs AceRugs Saddles
Double T Saddle Brand and AceRugs are both well-known names in the equestrian industry. Both companies offer outstanding Western saddles. However, there are paramount differences between the two companies and their products.
Double T saddlery is known for its durability and comfort, which is achieved through the use of top-quality materials and attention to detail. They are designed to provide maximum comfort while performing. Double T offers a range of saddle designs, including ranch, barrel racing, and a roping saddle.
On the other hand, AceRugs is known for offering affordable, yet high-quality saddles. They offer a wide selection of western saddles in different styles, in addition to other equestrian products. They are known for their affordability and are an ace option for those on a budget. However, the comfort and durability of the saddles compared to Double T's products is not clear.
It's good to mention that AceRugs makes English saddles and saddle pads, too, unlike the Double T Saddlery. They offer riding apparel to their barrel and trail saddles, as well as other horse tack. This includes horse bridles and reins, saddle pads, cinches, bits, and more. AceRugs is best if you need a complete riding kit.
Another aspect to consider is the warranty. Double T offers a 5-year warranty on most products, while AceRugs offers only 30 days.
Double T Saddles vs Billy Cook Saddles
Double T and Billy Cook Saddlery are both qualified in Western saddles. The first thing that differentiates them is the price. Double T offers budget-friendly options while still producing quality leather saddles. Billy Cook creates tack from high-quality materials with silver trinkets and sets a high price tag of up to $3,000 on average.
Billy Cook saddles are known for their traditional western design and are particularly popular among rodeo and ranch riders. They offer a wide range of ranch, barrel racing, and cutting saddles. Billy Cook saddles are made with premium quality leather and suede leather seat, ensuring they last for a long time.
Saddles made by Billy Cook come with flank straps and cinches. You can also get another horse tack separately. These include head and breast collars, cinches, saddle bags, etc. While Double T doesn't offer most of those.
Ultimately, if your budget is limited, Double T has an affordable yet durable Western saddle. But if you really want to treat yourself to top-shelf gear, consider Billy Cook saddles.
---
Frequently Asked Questions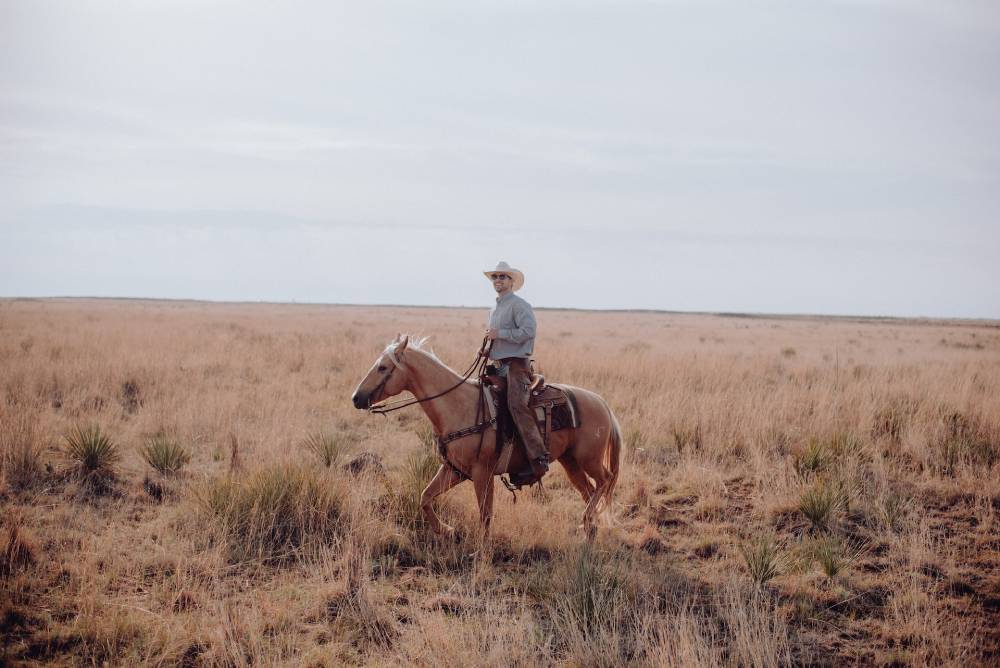 Where Can I Buy a Double T Barrel Saddle?
Double T Saddles can be purchased from a variety of retailers and local tack stores. These include equestrian supply stores and online equestrian retailers like Amazon, eBay, and similar.
How Much Does a Double T Saddle Cost?
On average, a Double T western saddle can cost between $300 – $500. The average cost of a Double T youth saddle is $400. The cost of their saddle can vary depending on the specific model and style.
How Much Does a Double T Saddle Weigh?
A Double T saddle weighs between 20-25 pounds. The saddle's weight can vary depending on the materials used and the size of the gear. The average weight of a youth saddle by Double T is 23 pounds. Double T barrel saddles are lightweight enough, even though they are made of cow leather.
---
Final Verdict: Is Double T Saddle Worth Buying?
Double T Saddle is known for its durability, comfort, and attention to detail. They also offer a line of youth saddles, which are tailored to the concrete needs of young riders.
Overall, many people have had positive experiences with Double T saddles, praising their reasonable price and durability. They also love the variety of options you get when checking Double T saddles. And the five-year warranty is another great perk that makes a Double T saddle worth considering.
So, if you are looking for a solid Western saddle for a budget-friendly price, then a Double T saddle may be an ace option for you.