If you're an avid equestrian, you're likely to take part in various horse shows. That's a great opportunity to show off your riding skills as well as your graceful companion. There's a myriad of horse show types you may like, including pleasure classes, showmanship, timed events, dressage, speed and endurance tests, and more.
Here, we'd like to outline the common types of equestrian activities suitable for English and Western riders. Let's plunge into the horse competing events where you can try your hand.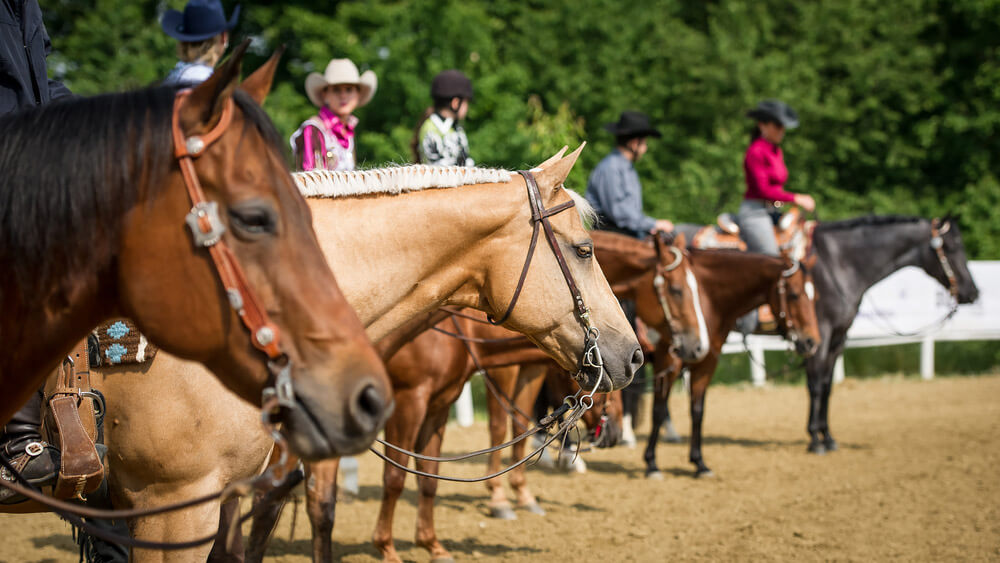 The United States vs the United Kingdom Horse Shows
In the UK horse shows are not a part of Olympic disciplines. Such events are generally called as horse show classes, and they are divided into ridden and in-hand divisions. There are also separate classes for horses and ponies.
The horse shows are typically associated with the British Horse Society (BHS). Some horse clubs may team up with the BHS to provide various horse show classes. The horse dressage is a separate discipline that is out of the UK horse shows. Such an equestrian activity is held by the British Dressage.
As for American horse events, the United States Equestrian Federation (USEF) gathers equestrians and events at all levels. There's a wide range of shows presented, most of them allow various horse breeds and disciplines. Besides, some types of horse shows can take up to several days.
However, there are shows that focus on a specific breed or event. Both Western and English riding horse shows may be found. The dressage show is supported by the United States Dressage Federation (USDF).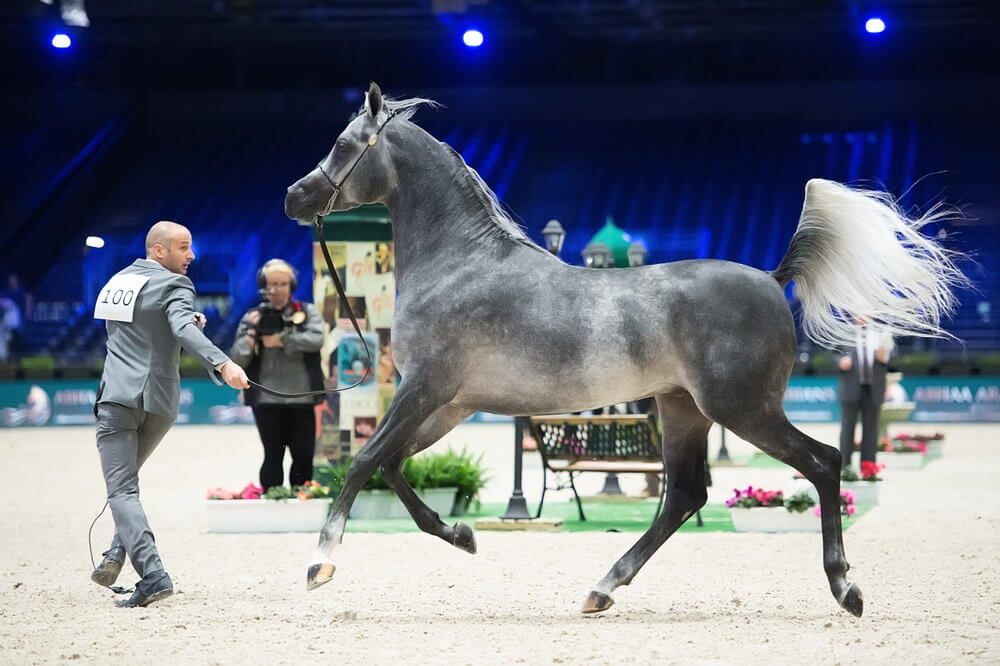 Different Types of Horse Shows
Let's take a look at horse show classes descriptions so you may find the most suitable equestrian sports to take a shot. There are local, state, regional, and national horse shows to exhibit your riding skills.
Local shows are great for beginners where you compete with your peers and check your strengths and weaknesses. Once you hone your scope, you should try higher-class events.
Regional horse shows include different equestrian classes, each of them has its own style. Here's a list of the common types of horse classes:
Pleasure classes. Judges pay attention to the horse's performance rather than the rider's. They assess how pleasurable the riding process is. Whether the companion is trained enough to be safely ridden. Western and English are available.
Equitation classes. The rider's skills are tested in the class. How well-experienced the horseman feels being in a saddle. Moreover, judges check the participant for being aware of horse commands and how smooth the horse responds. Both Western and English classes are presented.
Timed classes. It has various styles in Western and English riding. The first type includes pole bending and barrel racing, the second one – stadium jumping and cross country.
Showmanship classes. This is more popular in Western riding, however, English classes also take place. Showmanship is an "in-hand" class, where the companion is not ridden but is walked with horse reins. The rider's skills in leading and turning a horse are judged.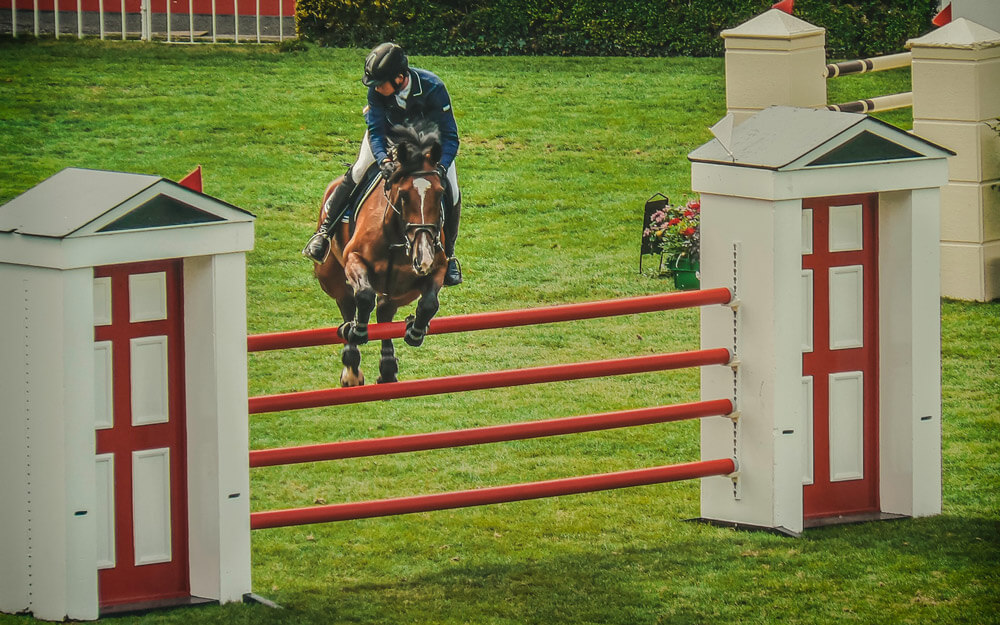 English Events
Now let's have a look at English horse show classes that are at the frontlines. They are commonly divided into two types: hunt seat and saddle seat. The hunt seat requires forward inclining, while the saddle seat needs to sit straight.
Dressage. The rider and their horse should perform a set of up to 15 various movements. The judges test their ability to cooperate and move smoothly. Besides, the rider's apparel and the horse built are being assessed too. The horse has to show instant obedience and confident motions. Check the detailed guide on the horse dressage.
Show-jumping. It's a timed event that checks the horses' jumping abilities. While accumulating the speed, the companion has to jump over obstacles flawlessly. A well-skilled companion must not strike the barriers as well as refuse to jump. Endurance and stamina are crucial aspects to be trained.
Show Hunter. Judges test the horse's ability to traverse high fences with accurate style. Not only physical power is tested, but good manners and exquisite moves too. This class is a part of the Working Hunter as an event "on the flat" (under the saddle).
Eventing. Eventing or Horse Trials is a triathlon competition that means it consists of three stages. The first one is dressage, where you show your bonding with the horse. The second part includes cross-country jumping, where you show your horse's agility and endurance. The third stage is show jumping, where the horse's athleticism is judged.
English Equitation. A horsemanship class for starters where you show your sitting position while controlling your horse to perform various gaits: walk, trot, and canter.
4H Horse Shows are related to youth horse riding. For instance, the 4h horse showmanship aims to promote proper horse care and training.
Western Events
Western classes may include cattle (cutting, working cow horse) or may not. Apart from that, western horse events are divided into Halter classes (in-hand classes) and saddled.
Western Pleasure. The horse shows its smooth motion while being gently controlled. The gait is calm and the response to the rider is confident and obedient. Thus, the equine's structure and temperament are key aspects of the event.
Showmanship. Here, the horseman is examined. The class is also called Halter Showmanship as the horse wears a halter and the rider leads their companion from the ground. The horse's riding abilities are not judged, although proper grooming adds extra points.
Horsemanship. The idea lies in judges preparing the prescribed pattern to be completed by participants. The pattern is announced before the event so the rider can plan the performance needed. The horseman and their companion have to exhibit accurate communication while demonstrating smooth motion.
Reining. This horse class differs from the previous ones as it contains rapid and instant moves. You should spin and stop your horse all over the competition while performing a set of commands. The companion should feel extremely confident and obey with no fear and hesitation.
Ranch Riding. Ranch riding or Ranch Horse Pleasure includes smooth movements while overcoming various obstacles. The judges assess the horse's ability to perform different maneuvers fitting the pattern that has been given before. The moves include the entended walk, lope, trot, and others.
4H Horsemanship. If the youth horse show where young riders demonstrate the tandem with their companion. Western tack and equipment are required to take part in the event. Both the horseman and the horse have to show accurate moves and balance. In the end, the participants are prized with ribbons of different colors.
Open Shows
Open horse show means that all horse breeds are welcome to participate in the event. Such horse shows include dressage, hunter jumping, schooling shows, etc. That's a great option to show your unique companion and show off your riding outcomes.
Breed Shows
On the contrary, breed shows generally focus on a specific horse breed. Here, you should demonstrate great balance skills as well as a refined look. Both Western and English riding is available to any taste.
Specialty Horse Show Events
Such events are great for advanced riders with a well-trained horse for a specific event. Usually, there are no restrictions on horse breeds. The point is to show off your top-notch equestrian skills in the concrete aspect of the discipline. Such specialty shows include jumping, dressage, cutting, reining, and many others.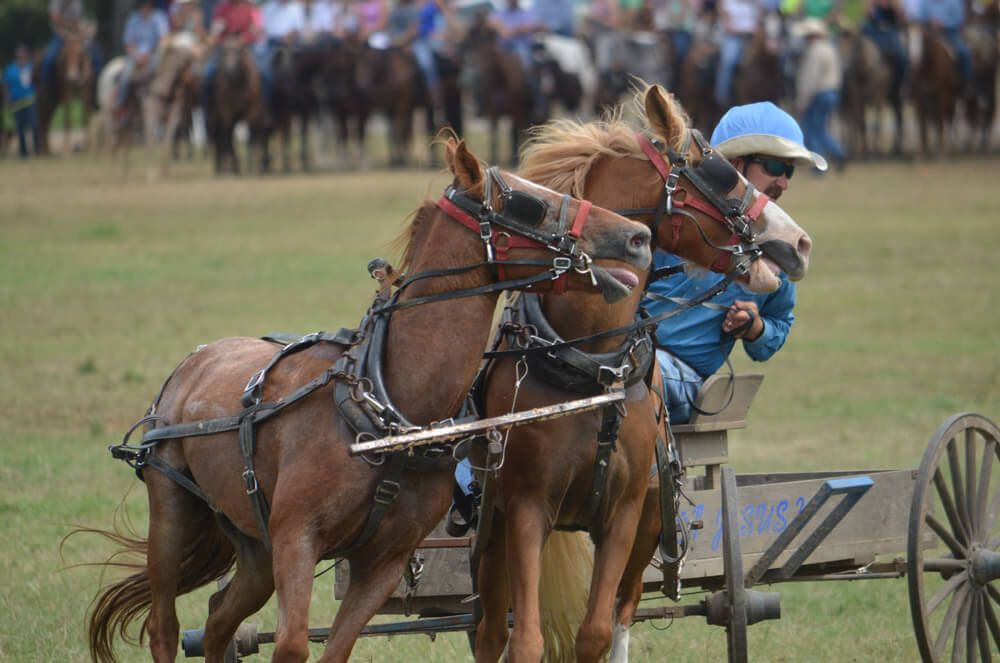 Conclusion
We made up a list of different English and Western horse shows that are worth consideration. Depending on your riding style and level you're welcome to pick the best horse event according to your needs and willings.
Competing in horse show classes is an awesome opportunity to make a statement and share the experience with like-minded equestrians. Wish you slay equestrian sports with flying colors!