Losing a horse is a heart-wrenching experience for any horse owner or rider. Horses are not just animals, they are beloved members of the family. Their loss can leave a deep emotional hole in the lives of those people who knew and loved them.
Considering a horse memorial is a nice way to honor their beloved equine friends. A horse memorial can serve as a tangible reminder of the special bond that was shared between the horse and its owner. It can provide a place for reflection, healing, and closure.
There are many ways to create a horse memorial, from a simple headstone to a more elaborate statue or garden. Some people choose to bury their horses on their property. While others prefer to scatter the ashes in a special place. Some people create a memorial at the barn or stable where the horse lived.
Let's check the most touching ways you can commemorate your hooved companion.
20 Horse Memorial Ideas
1. Plaque or Headstone
A simple and classic way to honor the memory of a horse is to place a plaque or headstone at its final resting place. This can include the horse's name, birth and death dates, and a short message or quote.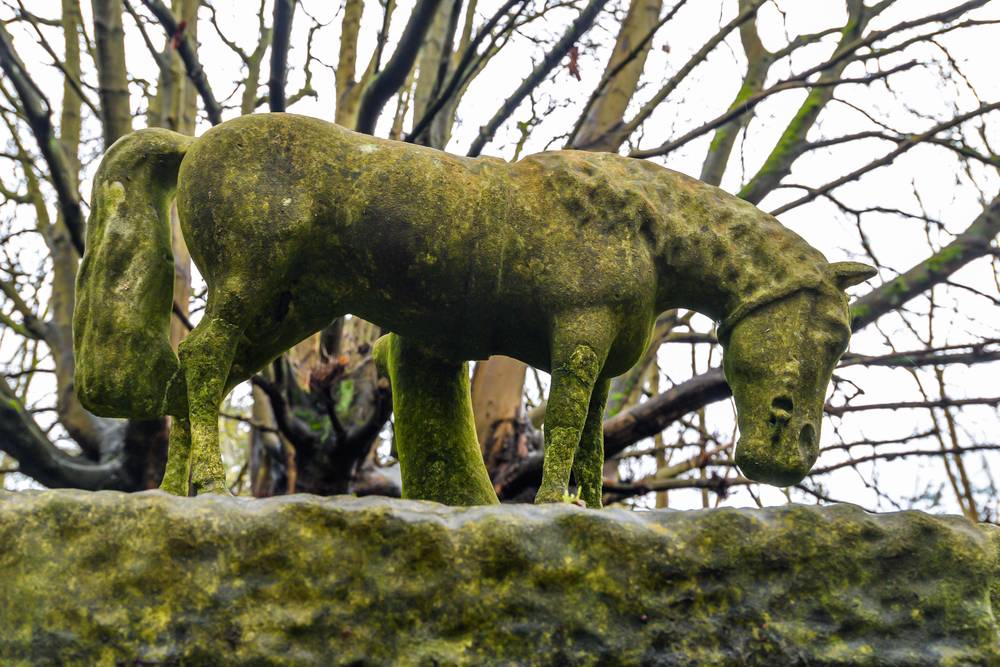 2. Garden
Create a garden in honor of your beloved horse. This can include plants, flowers, and even a small water feature.
3. Horse Statue
A statue of your horse can be placed in a special location, such as a garden or a stable. This can be a beautiful way to remember your companion, and it serves as a focal point for warm memories.
4. Horse Painting or Photograph
A painting or photograph of your horse can be displayed in your home or barn as a constant reminder of your horse. You can order a coloring picture of your equine if you want to add colors on your own. Then frame it and use it as a wonderful home decor idea.
5. Horse Memorial Shadow Box
Consider a memory box to collect special mementos of your horse. This could be a lock of mane or tail hair, a piece of their blanket or halter, or a favorite toy.
6. Memory Book
Create a memory book filled with photos, stories, and special memories of your horse. You can add to it over time, and it will serve as a keepsake of your horse's life.
7. Personalized Merchandise
Horse merch, such as T-shirts or keychains with your horse's picture or name on, is an ace way to always have it close to you.
8. Memorial Ride
Host an organized gathering to get a trail ride in honor of your horse. Invite close friends and family to join you on a ride through the trails or countryside in remembrance of your companion. Use your favorite trails to evoke some memories.
9. Memorial Bench
A memorial bench placed in a special location, such as a horse stable or a favorite trail, can serve as a place to sit and remember your horse.
10. Scattering Horse Ashes
Scatter the ashes of your horse in a special place, such as a favorite trail or a meadow. It's a perfect way to honor their memory and let them rest in a place they loved.
11. Memorial Tattoo
Many people choose to commemorate their horse by getting a tattoo of their horse's name, image, or symbol that represents their companion. A horse tattoo will keep your special bond forever.
12. Memorial Mural
Commission an artist to paint a mural of your horse in a special location, such as a barn or stable, as a way to remember them.
13. Quilt
Design a quilt with pictures, fabric, or other materials from the horse's blanket or even a piece of the horse's hair. Use it like a blanket or hang it on the wall at the barn or at home.
14. Memorial Tree
Plant a tree or shrub in honor of your equine and watch it grow as a reminder of your horse's legacy.
15. Handmade Candle
Light a candle in memory of your horse and use it as a focal point for reflection and meditation. You can even make the candle on your own and add oils that will evoke happy memories.
17. Video or Presentation
Create a video of your horse's life, including footage of them being ridden, groomed, and playing with their pasture mates. You can share it with your friends or on social media if you want to spread your feelings.
18. Memorial Scholarship
Establish a scholarship in your horse's name to help others pursue their passion for riding or horse care. Or you can donate the money to horse shelters or similar organizations.
19. Horse Necklace
Create or order a necklace with a pendant in the shape of your horse or with a horse's image on it as a way to keep your friend close to your heart.
20. Christmas Horse Decoration
Order a Christmas decoration with an image of your horse and text that says, "In memory of (Horse's Name)." That will be a top-notch Christmas tree decoration to get at the front line.
---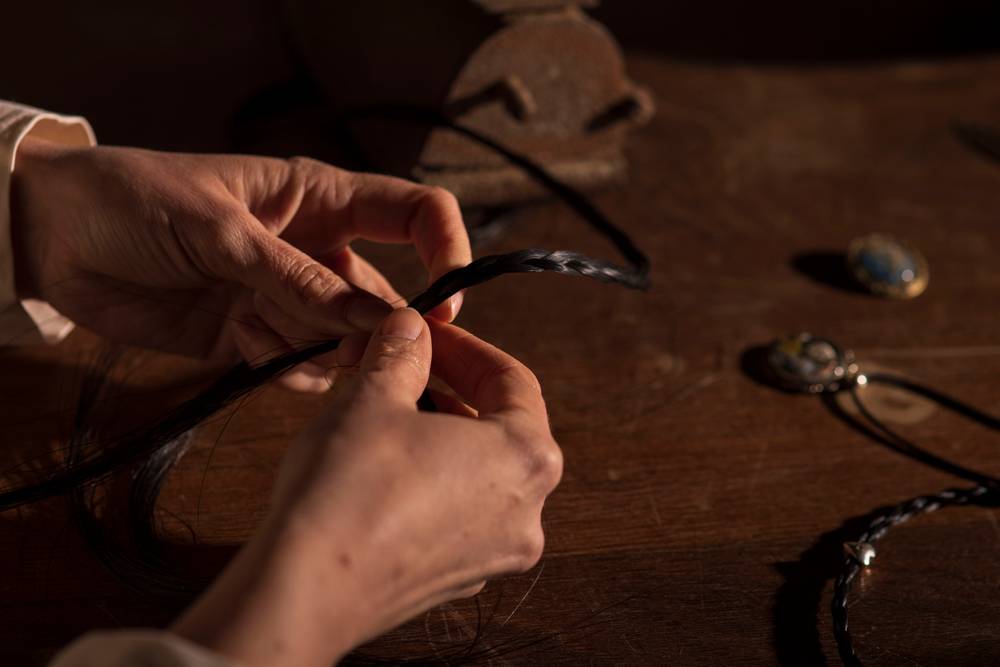 10 Horse Hair Memorial Ideas
Horse hair bracelet
Horse hair ring
Horse hair keychain
Horse hair necklace
Horse hair earrings
Horse hair ornament
Horse hair picture frame
Horse hair bookmark
Horse hair rosary
Horse hair memorial quilt
Most horse owners tend to keep the hair of their horse's mane after they have passed away. Horse hair can hold great sentimental value to their keepers. It is a tangible reminder of the horse they cared for, and it can evoke memories of the horse's unique beauty and spirit.
Keeping a piece of the horse's hair can help people feel a connection to their horse, even after they have gone. It can serve as a solid reminder of the special bond that was shared and offer comfort to a horse lover in the face of loss.
In some cultures and communities, it is traditional to keep horse hair as a way to remember the beloved animal. Horse hair can be passed down from generation to generation as a way to keep the horse's memory alive.
---
Frequently Asked Questions
What Should I Write on a Horse Memorial?
The horse's name and birth and death dates are a good place to start. Some people also include a short message or quote that captures the essence of the horse or the special bond that was shared. Consider the Rainbow Bridge Poem as a popular way to express your feelings. You can also include a small personal note or story about the horse. In short, choose something that resonates with you and reflects your relationship with your horse.
How Much Does a Horse Memorial Cost?
A simple plaque or headstone can cost a few hundred dollars. While a more elaborate statue or garden can cost thousands of dollars. The cost of a horse memorial can vary widely depending on the type of memorial and the materials used. The cost of creating a memorial at a stable or barn also adds up to the bill. Additionally, the cost of burying or cremating a horse and then creating a memorial can be added.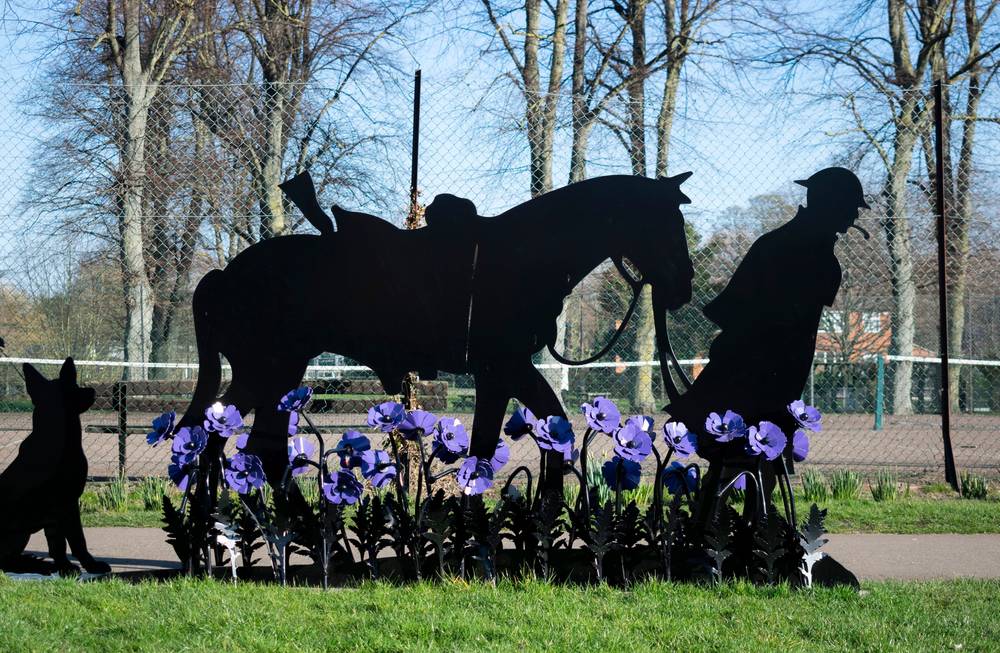 What Should I Include in a Horse Shadow Box?
Some things you may want to include are:
a photo of your horse
braided locks of mane or tail hair
a piece of the horse's blanket or halter
a favorite toy
a ribbon or medal from a competition
a special note or message from a loved one
a treasure box with the horse's name engraved
any other special items that have a personal connection to your companion.
What Is the Best Horse Memorial Gift Idea?
The best horse memorial gift idea is a personalized gift that will honor your friend forever. It should include some special elements that will evoke happy memories between you and your horse. Some horse memorial gifts include horse jewelry, a painting of the horse, and a memory book. Horse sympathy cards are a great gift to someone who recently lost their special horse. Check more memorial gift ideas in the list above.
---
Conclusion
Horse memorials are a meaningful way to honor a beloved companion. There are many different types of horse memorials, from shadow boxes to garden statues. Horse owners should consider creating a horse memorial as a way to remember and move forward.
Image source: shutterstock.com, pinterest.com, momcanvas.com.