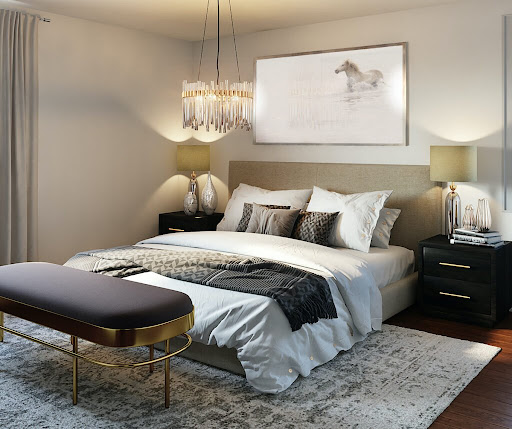 Mankind has lived for thousands of years with horse images in his home. In fact, the very first recorded artwork was horses done by primitive men on cave walls! These are still available to view today from Europe and throughout Asia. The horse and man have always cohabited together. So it is only natural that even now we would want beautiful fine art horse prints to grace our walls. 
Not only are we fortunate to have horse drawings, centuries of paintings, and photographs to hang on our walls, but we also have beautiful public and private sculptures for our homes and gardens. The horse today and in times past has always been side by side with us. The fact that man still loves horses is indisputable.
The History of Man and Horses
A quick look into history will allow us to better understand why man and horses must be together. Throughout all of history man and the horse have depended on each other. They have lived and worked together. Man domesticated the horse. The horse in turn has done so much for a man. It has been a faithful companion, plowed fields (permitting farming,) and entertained us with circuses and races, as well as being our only mode of transportation until 1900.
Mankind is indebted to the horse and loves this animal. The closeness that exists between them is unique and extends to no other animal with the exception of a pet dog. Can you even imagine a cowboy without its horse? No, indeed our fate is linked together for eternity.
How Can the Horse Help You on a Daily Basis?
There are so many things that the horse does today to help us. We will look into just a few of these.
It is a faithful devoted companion
It is a fine pet
Horse art is a great conversation starter and easily " breaks the ice."
Horse art is original
In some countries, the horse still works together with the farmer daily
It continues to help us move heavy items
It performs for us at races and circuses. rodeos, tournaments, parades and pageants
It transports us in the few horse-drawn carriages still in circulation
In some cases, it is still used by the military
It also helps daily just to spend time with the horse We can ride and care for it and it brings us peace of mind
In the twentieth century, it was discovered that horses can be used for mental health and anxiety therapy. Patients spend meaningful time in close contact with horses and their symptoms are relieved. This is a miraculous and helpful discovery for many who are suffering.
When we hang horse fine art prints and photographs on our walls it brings to mind how much we love horses. These serve as reminders to us of how beautiful and how much we love these animals.
These prints also serve to bring particular emotions and energy into a room. For example, two horses fighting with each other will bring a mood of intrigue and excitement into a room. On the other hand, a print of horses grazing with their coals in the coral would foster a calm peaceful feeling in the room.
It is also helpful for us just to look at horse prints and admire them. However, nothing replaces spending time with the horse. Watching them interact with each other and the herd and being with them in the stable or coral is a heartwarming wonderful experience.