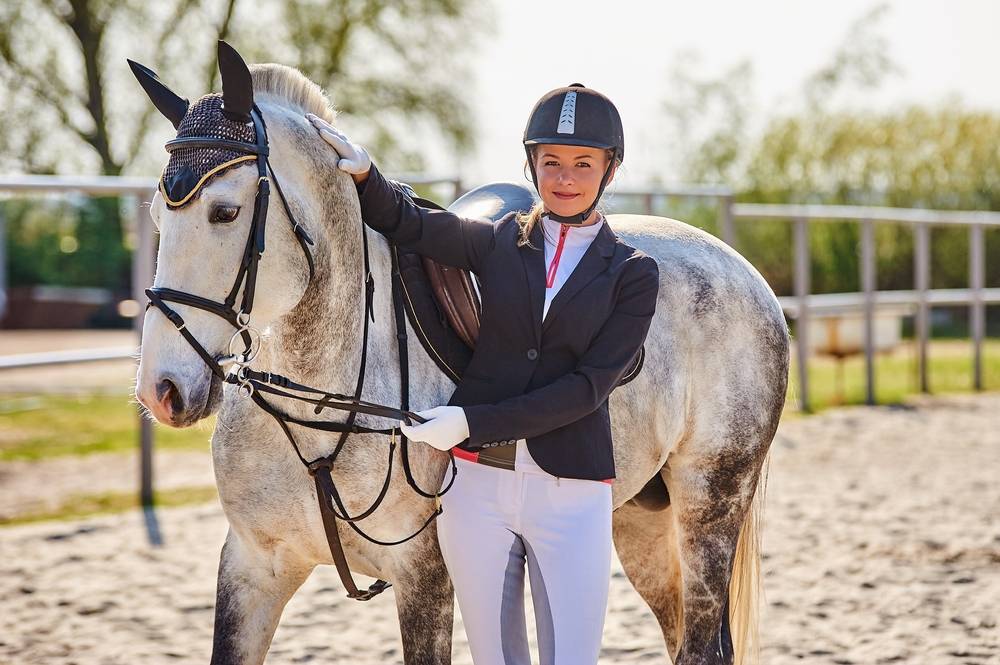 Horseback riding is one of those activities that requires you to have the right gear. You can't just hop up on a horse wearing jeans and a T-shirt. You need clothing that will be comfortable, durable, and safe. A pair of women's breeches is one of the most essential pieces of clothing for any female equestrian. In this ultimate guide, we'll discuss everything you need to know about choosing the right pair of women's breeches for horseback riding.
What is Women's Breeches?
Before we dive in, let's define what exactly women's breeches are. Breeches are tight-fitting pants that have been designed specifically for horseback riding. They're made from stretchy materials like spandex or lycra, so they move with your body as you ride.
Breeches come in several styles: the full seat, knee patch, and euro seat. Full-seat breeches have extra material stitched into the seating area to give riders more grip in the saddle. Knee patches only have a grip on the inside of the leg where it comes into contact with the saddle, while euro-seats extend grip along both sides of your crotch area.
Now, let's discuss some of the things you should consider for hiring the right pair of women's breeches for horseback riding:
Choosing The Right Material
The first thing you should consider when choosing women's breeches is what material they're made from. Most riders prefer some spandex or lycra mixed in with a fabric like cotton or polyester. However, every rider has their preferences; some may prefer full cotton breech over synthetic ones others may want vice versa. If budget is not an issue, you should go for A-grade materials because they'll last longer than bad-quality options.
Buying Based On Usage
Not all types of women's breeches will work for every horseback riding activity. Especially if you're an eventer or jumper, always buy comfortable high-waist breeches with a full-seat grip for a more secure feeling while riding.
Size and Comfortability
The most important consideration you need to make when buying women's breeches is size. You want your breeches to fit snugly but not too tight that they restrict movement on horseback or cause you any discomfort. So, make sure to try them on before purchasing them. Always check if the waistband fits, the length is appropriate, leg openings are the same from both sides, and the fabric isn't bothering you.
Also, consider your body shape. Many stores carry different sizes aside from just small-medium or large. Look for options where the waistband stretches around your waist comfortably and doesn't dig in, which can lead to creating muffin tops!
Functionality
Another factor you should consider when choosing women's breeches is functionality. Some riders prefer having multiple pockets in their breeches to carry small items like phones or whistles, while others prefer classic plain versions without pockets.
Insulated summer/winter versions for extremely hot/cold temperatures also exist. So, purchase the clothing according to the season and conditions. Wearing thermal-like leggings underneath regular fall-spring options works well enough in extreme winters!
Style
The final factor to consider when choosing women's breeches is style. Some people may be particular about color combinations, while others won't mind using only simple pickings, just black-colored ones.
You can get creative with patterns; there are many fashionable options available provided by brands, but keep safety and comfort as your priority! Try different styles that best suit your preference yet maintain the functional aspects of having an optimal pair of riding pants.
Recap
In summary, choosing the right pair of women's equestrian breeches for horseback riding includes considering material, size/comfortability, functionality, and style. Choose something fashionable yet safe & comfortable with functionality as a priority based on your needs. Aim for durable and stretchy fabrics like lycra, cotton, or polyester for the material. When choosing a style, pick one you feel confident in a while riding on your coveted animal partner.
Conclusion
By following these simple tips on choosing the right pair of women's breeches, you're sure to find something that meets all of your equestrian needs so you can get back into the saddle and ride off into the sunset!