Finding excellent movies for horse lovers is a breeze. You'll discover films that showcase the adventures of horses, training them and making the most of their abilities. These horses movies encompass beloved classics, action-packed blockbusters, epic tales, and thrilling horse racing stories. What makes them the best is their shared dedication to treating horses with the utmost respect.
When it's impossible to ride and bond with horses in person, watching movies about these beloved creatures is the next best thing. There's something for everyone to enjoy, from Oscar nominees and documentaries to new classics, dramas, and family-friendly films. Here are the greatest horse movies you should watch.
Top 10 Best Horses Movies For Family
#1 Secretariat (2010)
Disney's epic drama Secretariat tells the inspiring story of a racehorse named Secretariat, also known as Big Red, who won the Triple Crown in 1973. This film combines movie magic with historical footage to bring Secretariat's remarkable journey to life. Prepare to be captivated by this champion's sheer power and heart, as you won't be able to take your eyes off the screen until the final scene. Whether you're a fan of horse racing or not, this heartwarming family film is a timeless classic that appeals to everyone.
#2 War Horse (2013)
Directed by Steven Spielberg, "War Horse" premiered in 2013 to critical acclaim and a warm reception from audiences. The story takes place in 1912 and revolves around Joey, an English sporting horse whose birth and subsequent sale to a farmer sets the stage for his extraordinary journey. Instead of partaking in athletic competitions, Joey finds himself helping the farmer plow fields and forms a deep bond with the farmer's son, Albert (played by Jeremy Irvine).
As World War I erupts, Albert is compelled to sell Joey to the army, where the horse becomes a faithful companion to Captain Nichols (portrayed by Tom Hiddleston) and fights alongside him under the leadership of Major Stewart (played by Benedict Cumberbatch).
#3 Dreamer (2005)
The heartwarming story of Dreamer stars a young Dakota Fanning. It follows a classic setup, focusing on the growing friendship between a girl and a horse. Soñador, the racehorse, is sidelined by a preventable but career-defining injury. Trainer Ben Crane and his daughter Cale nurse the horse back to health. Dreamer demonstrates how a shared love for an animal can unite people, strengthening the bond between Ben and Cale. A review by Roger Ebert confirms that a true story inspires the film.
If this movie or any other from the list is not on Netflix, it means that it is not available in your region. The only solution is to change the Netflix region, but this requires a VPN. Using VPN on Netflix, you can switch to another region where the movie you are looking for is available. All you have to do is install VeePN, connect to one of the servers in the US or UK (there is the most content there), and start enjoying a movie with horses.
#4 Seabiscuit (2003)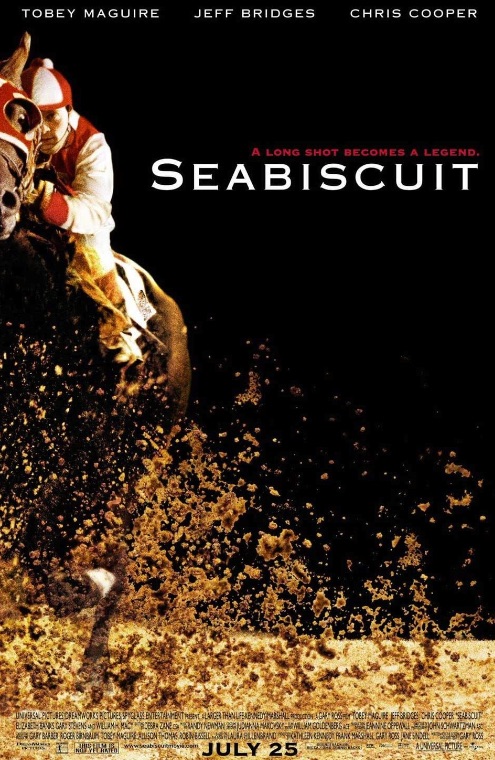 Seabiscuit, an underdog racehorse during the Great Depression, symbolized the American spirit. The Dreamworks production, which tells his story, received seven Academy Award nominations and has earned an astounding $143 million since its release in 2003.
At their lowest points, a trainer, a jockey, and a businessman come together. Taking a leap of faith, they purchase and train an undersized racehorse with a lazy attitude. Miraculously, Seabiscuit delivers and becomes the hero of his time.
#5 Racing Stripes (2005)
Racing Stripes is a hilarious and heartwarming movie that families worldwide might remember from the early 2000s. It tells the story of a young zebra who unexpectedly loses his place in the circus but is fortunately adopted by some capable hands who name him Stripes. A girl named Channing becomes his most prominent supporter as they work hard to compete with the top racers. Luckily for Stripes, he is in Kentucky Derby country, intending to prove what the film's title suggests to the audience. Despite facing skepticism and negative attitudes about their abilities, Stripes and Channing form an unlikely but strong team.
#6 Hidalgo (2004)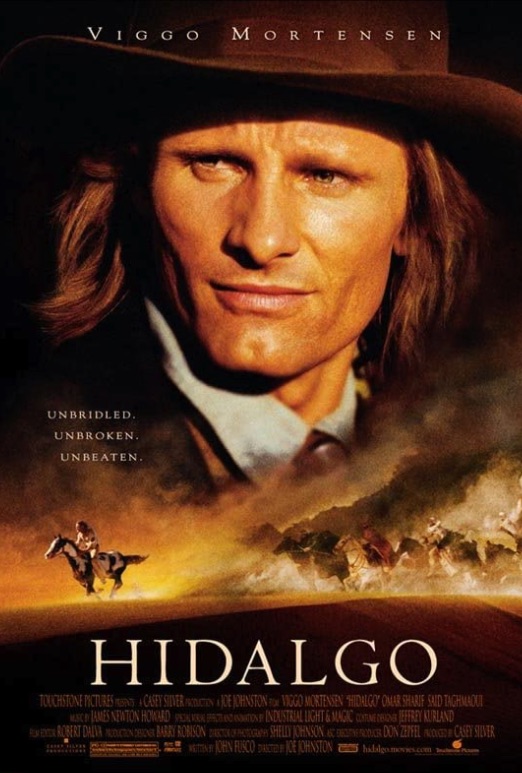 Hidalgo is a biographical Western movie about the story of Frank Hopkins' great endurance horse race in 1891. During Buffalo Bill's Wild West Show, Frank and his Mustang, Hidalgo, are crowned the world's finest long-distance horse and rider. This achievement catches the attention of an Arab Sheik who challenges them to a race in a faraway land.
With the hope of winning the prize money, Frank embarks on a journey to compete in a grueling 3,000-mile race across the Arabian desert. However, they must overcome the world's top Arabian horses and various challenges like harsh weather conditions, prejudice, fatigue, and injuries.
#7 Walk. Ride. Rodeo. (2019)
The protagonist of this 2019 Netflix movie is based on a real-life barrel racing champion named Amberley Snyder. Amberley is portrayed by American actress Spencer Locke. However, Amberley's life takes an unforeseen twist when she is paralyzed from the waist down following a tragic car accident.
Despite her physical disability, Amberley stays resolute. Throughout her rehabilitation, she sets her ultimate goal as "Walk. Ride. Rodeo" and is determined to keep her promise.
Conclusion
Here are some fantastic movies about horses you can enjoy in your free time. Whether you've been a horse lover for years or just discovered this genre, these films will keep you captivated until the end. So, get some popcorn ready for a remarkable cinematic experience.
Enjoy!