As a horse owner, you know that taking care of your horse is a full-time job. You need to make sure that your hooved companion has everything he needs every day, from food and water to exercise and companionship. That's why it's important to have a handy horse planner 2022. This handy tool will help you deal with your routine tasks flawlessly. Let's find out what a horse planner is and why it is a game changer in horse ownership.
What Is a Horse Planner?
A horse planner is a tool that helps horse owners to organize their daily tasks. It is a must-have piece because it makes the horse care process much easier. With a horse planner, you can easily track your horse's eating and drinking habits, exercise routine, and sleeping schedule. You can also use it to record essential information about your horse's health. This includes your equine vaccinations, farrier, and vet appointments.
Why Do You Need a Horse Planner?
A horse planner is an essential tool that can help you manage your budget and time. You can easily follow your spending on a horse daily/weekly/monthly. It is also a great way to keep track of your horse's progress and health. Equine vaccinations require a strict schedule to follow, and a horse planner can help you deal with it. By using a horse planner, you can make sure that your equine is getting the proper care and attention he needs.
How to Choose the Best Horse Planner in 2022?
There are various handy planners on the market, so how do you know which one is the right for you? Here's a list of features that every horse planner should have:
A calendar to help you keep track of your horse's eating and drinking habits, exercise routine, and sleeping schedule.
A section for quick notes where you can write down important information about your horse's health, such as his vaccinations and vet appointments.
A section for reminders so you don't forget anything important.
A contacts section where you can store the phone numbers and email addresses of your horse's vet, farrier, and other important people in his life.
A to-do list to help you keep track of everything you need to do for your horse.
An expenses section to help you budget for your horse's care.
If you're looking for a horse planner with all the bells and whistles, here are the best to consider.
1. The Equestrian Planner
The equestrian planner is one of the well-tailored horse planners on the market. It has a section for contacts, to-do lists, and expenses. There's also a note section to jot down things like your horse's feeding schedule or his favorite treats.
The equestrian planner is available in two languages: English and Italian.
---
2. Horse Savvy ~ 2022 Day Planner
The Horse Savvy planner 2022 is loved for various trinkets included. The planner comes with horse stickers to accessorize and personalize your notebook. There are also note pages and equine health forms.
---
3. Equestrian Journal
The Equestrian Journal is a 100-page planner created to help horse owners track their horse's progress. The journal has pages for daily entries as well as space to record medical information, training goals, and lesson plans. The book comes with a matte-finished cover and an elastic band closure.
---
How to Use a Horse Planner Properly?
Once you know what features to seek in a horse planner, it's time to learn how to use it properly. Here are some tips:
Fill out the contact information section as soon as you get your horse planner. That way, you'll have everything you need in one place if you ever need to contact someone in a hurry.
Use the to-do list to keep track of both big and small tasks related to horse care. For example, you could use it to remind yourself to order hoof boots or schedule a teeth floating appointment.
Check off items on the handy to-do list as you complete them so you can easily see what still needs to be done.
Keep track of your horse's expenses in the expenses section. This will help you budget for his care and also spot any potential health problems early on.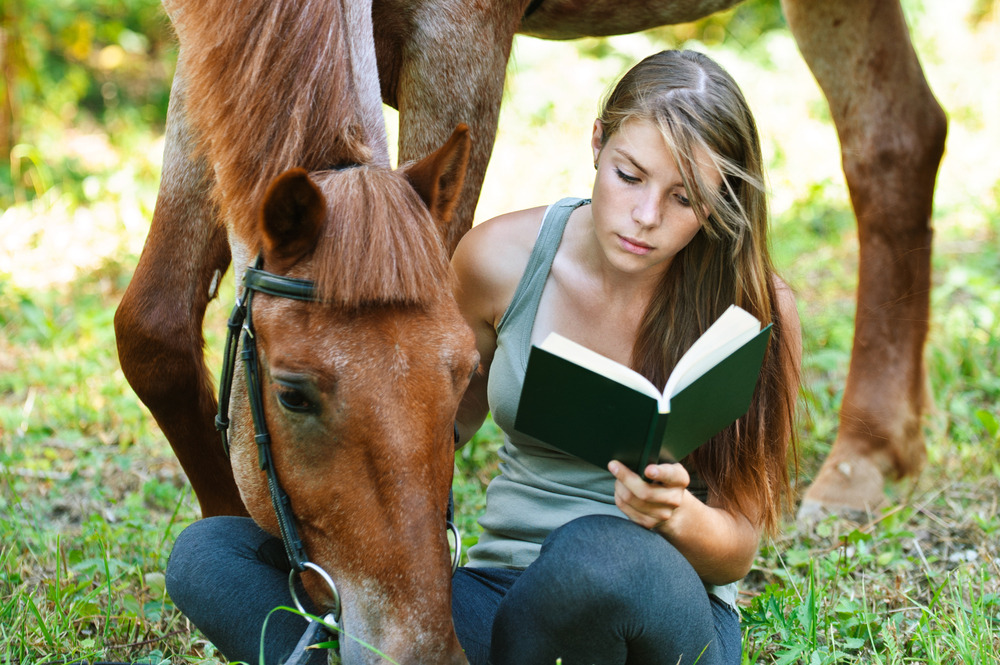 How to Make a Horse Budget Planner?
To make a horse budget planner work for you, do the following. Simply enter your horse's monthly expenses in the tracker and then use the "Total" column to see how much you're spending each month.
You can also use the horse budget planner to help you save money by setting a monthly savings goal. For example, if you want to save up for a new saddle, you could set a goal of $100 per month.
Once you've made it, you can buy your new saddle and start using the horse budget planner to save for something else!
Frequently Asked Questions
Do I Need a Horse Planner?
A horse planner will help you keep track of your horse's health, schedule vet appointments, and track your horse's expenses.
Where Can I Buy a Horse Planner?
You can buy a horse planner at any office supply store or online.
How Much Does a Horse Planner Cost?
A horse planner typically costs between $15 and $25.
Can I Make My Own Horse Planner?
Yes! If you're feeling crafty, you can make your own horse planner using a three-ring binder, dividers, and printable horse planner pages. To get started, simply print out the horse planner pages you need and insert them into your binder.
Conclusion
A solid horse planner is a valuable tool that every horse owner should have. Trust us – you'll wonder how you ever managed without one! This tool not only helps you keep track of your horse's expenses but also allows you to stay organized with your horse care routine. Plus, it's a great way to bond with your equine and get to know him or her better.